Top
: Studio Canal (R2 FR)
Middle:
Pathe / Asian Star (R2 FR)
Bottom
: Toei (R2J)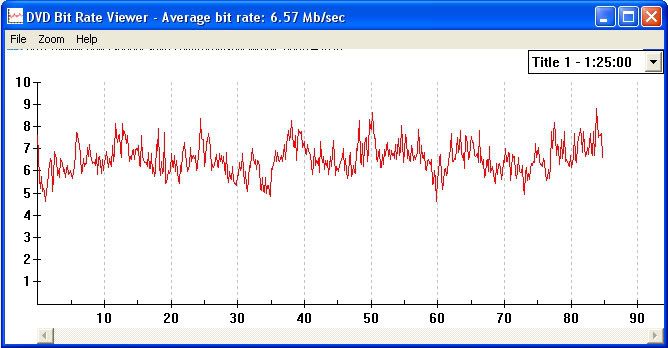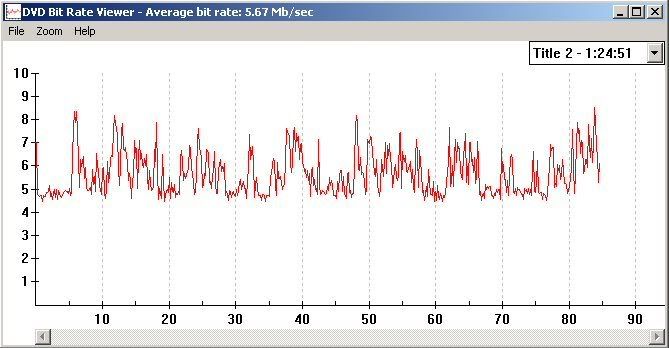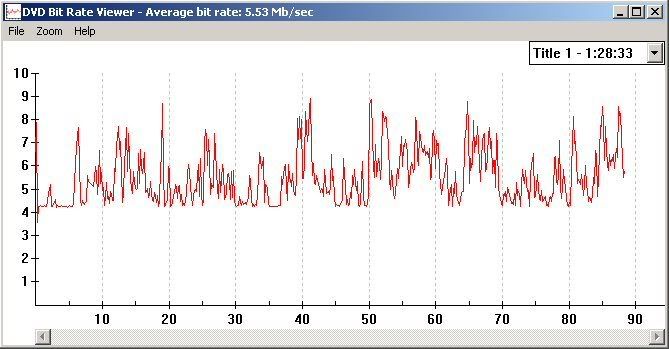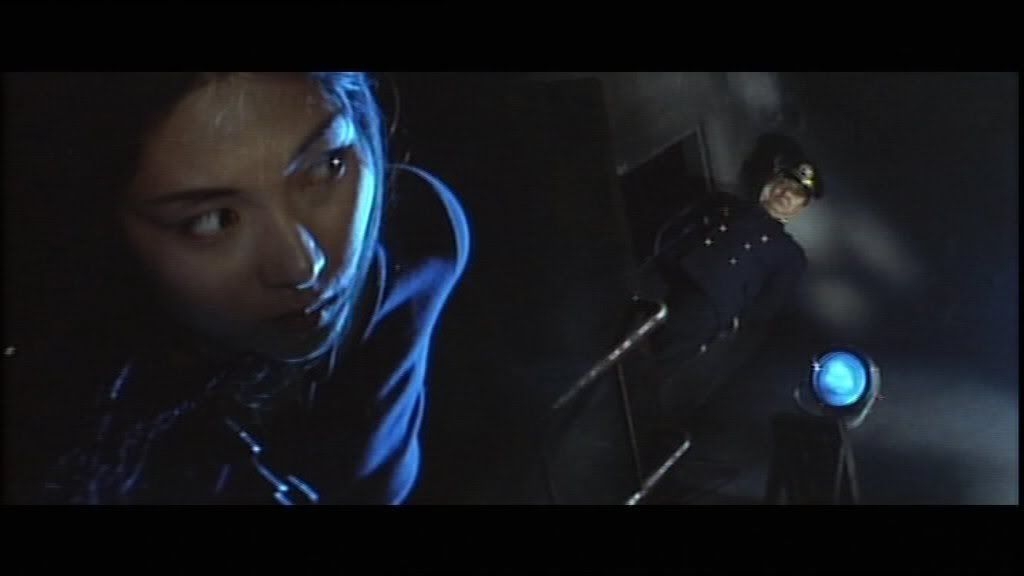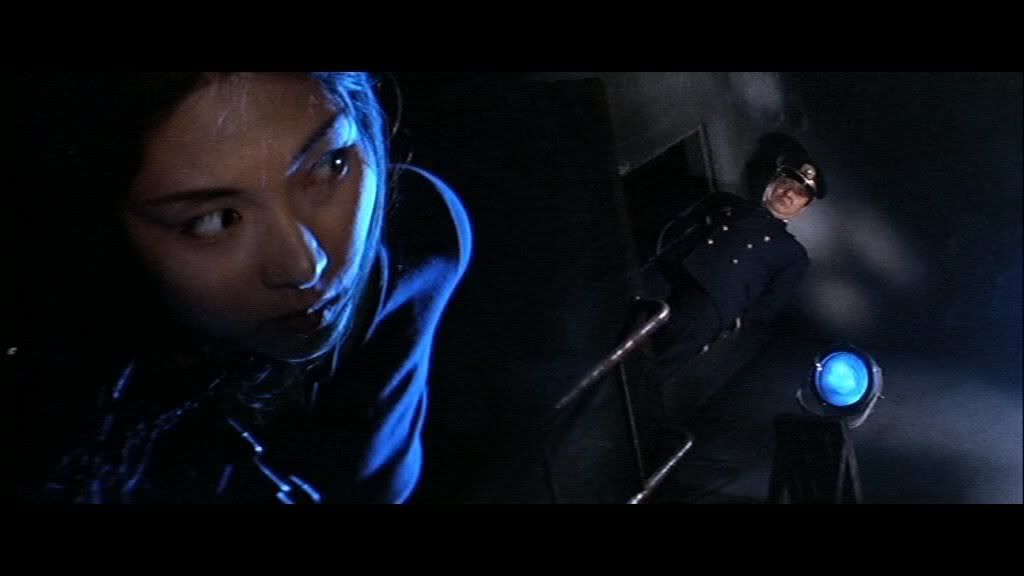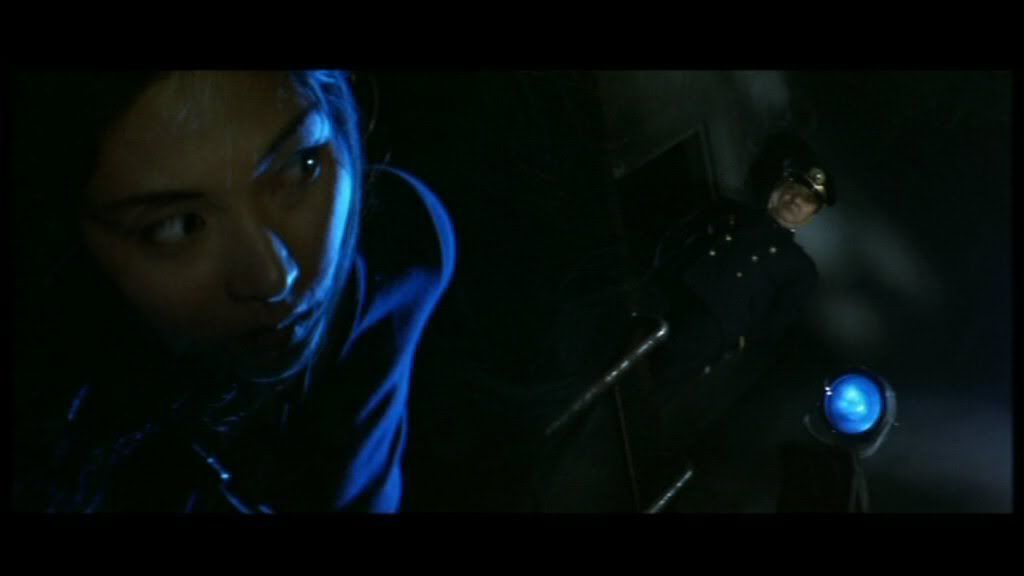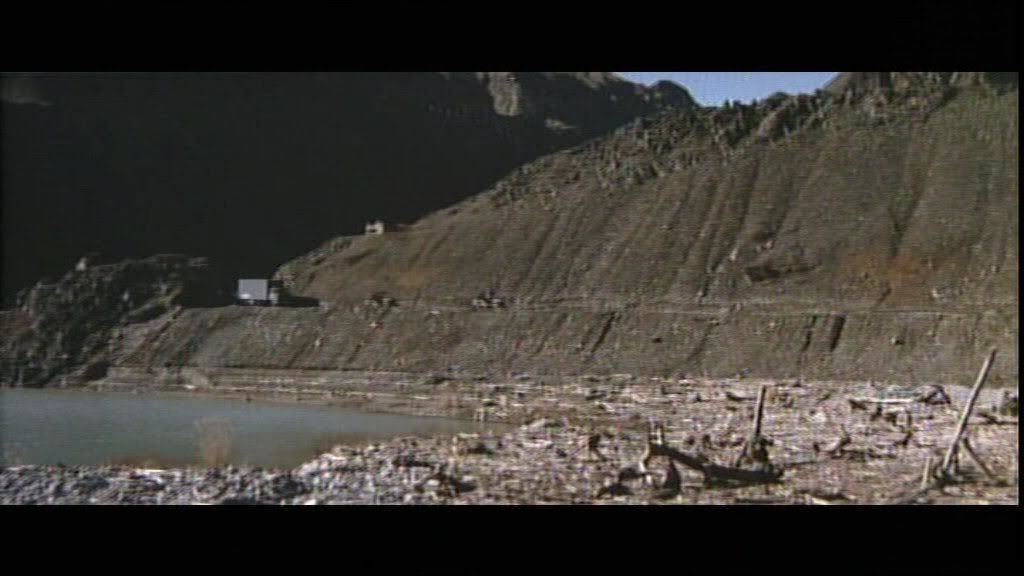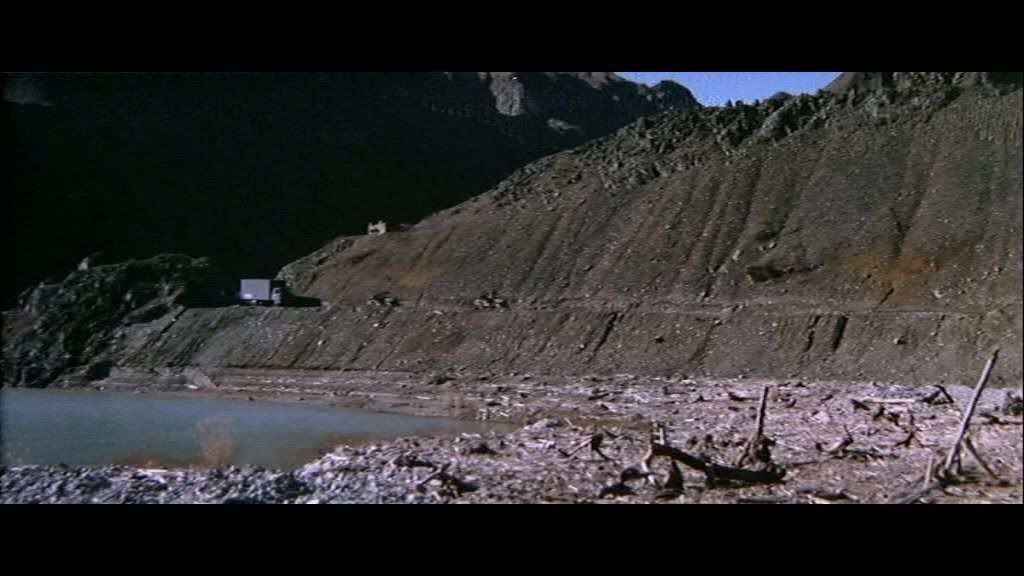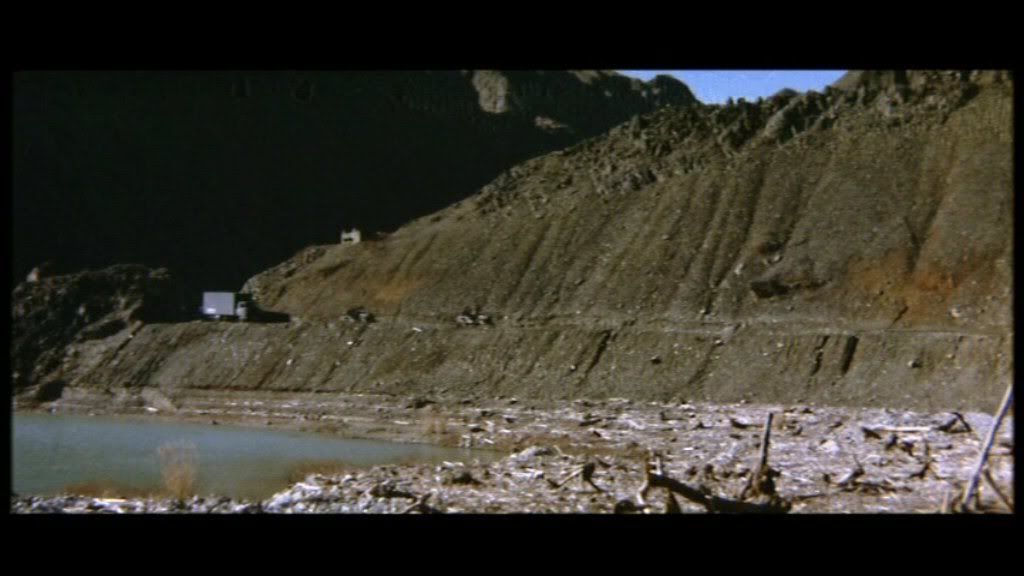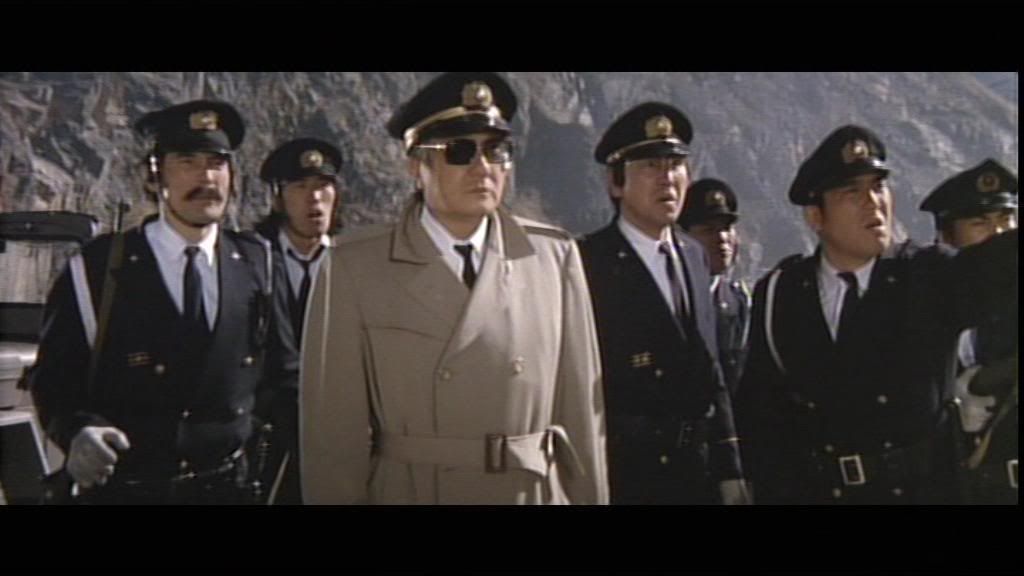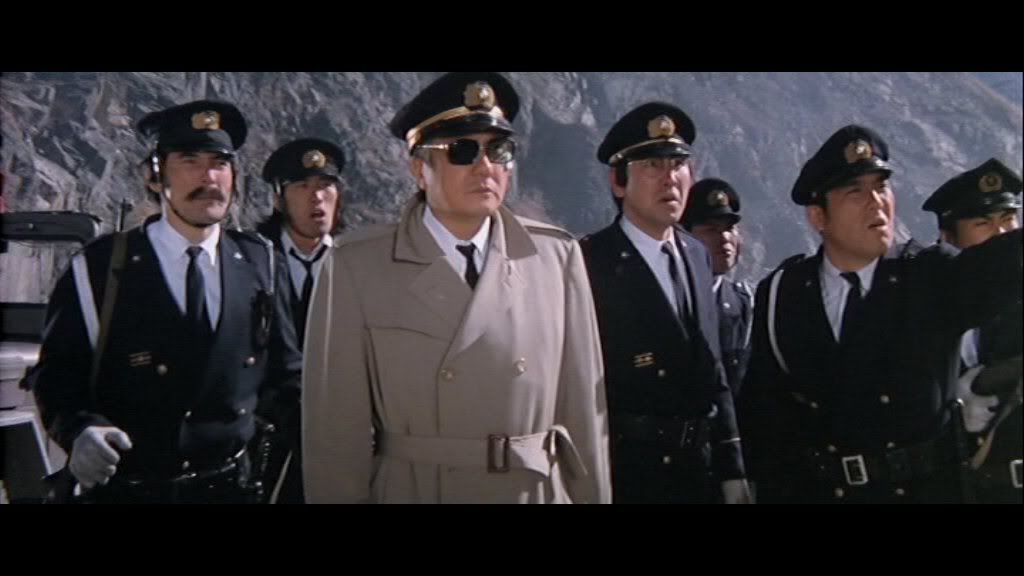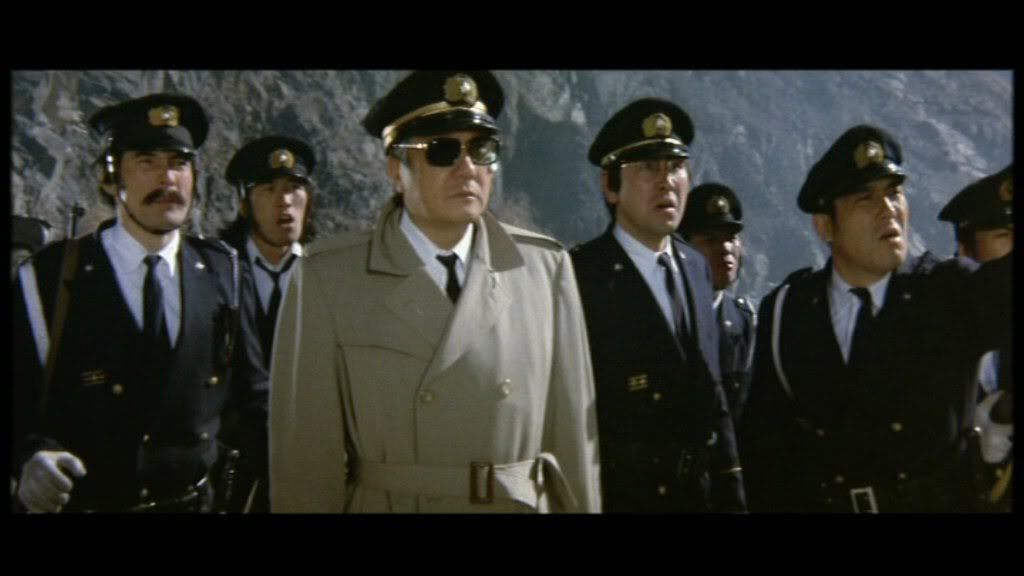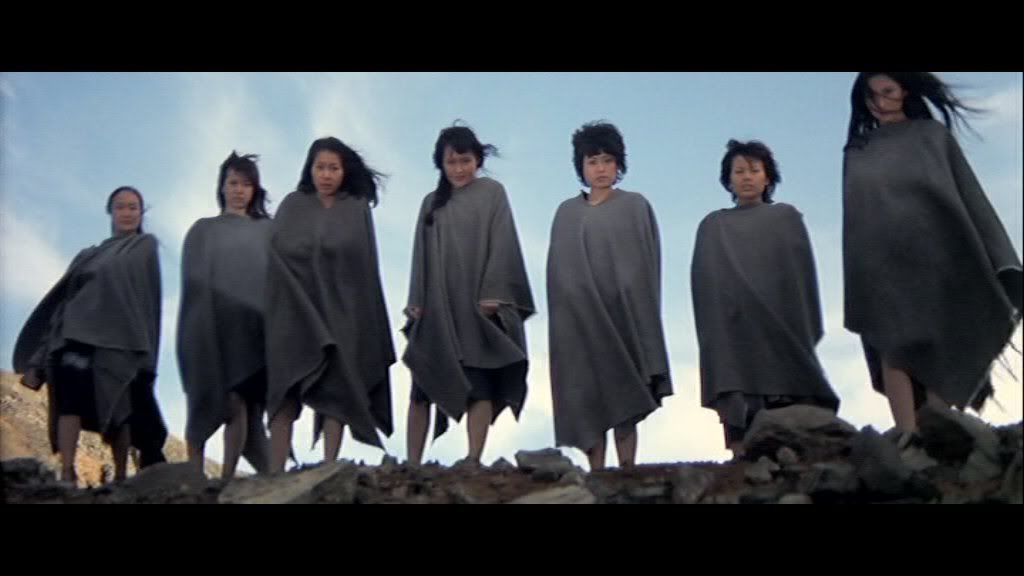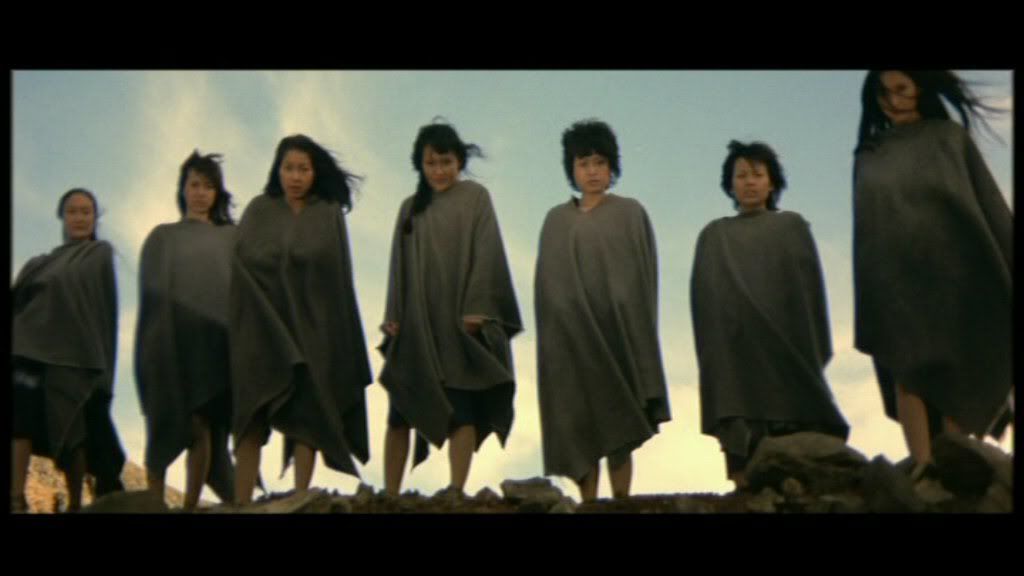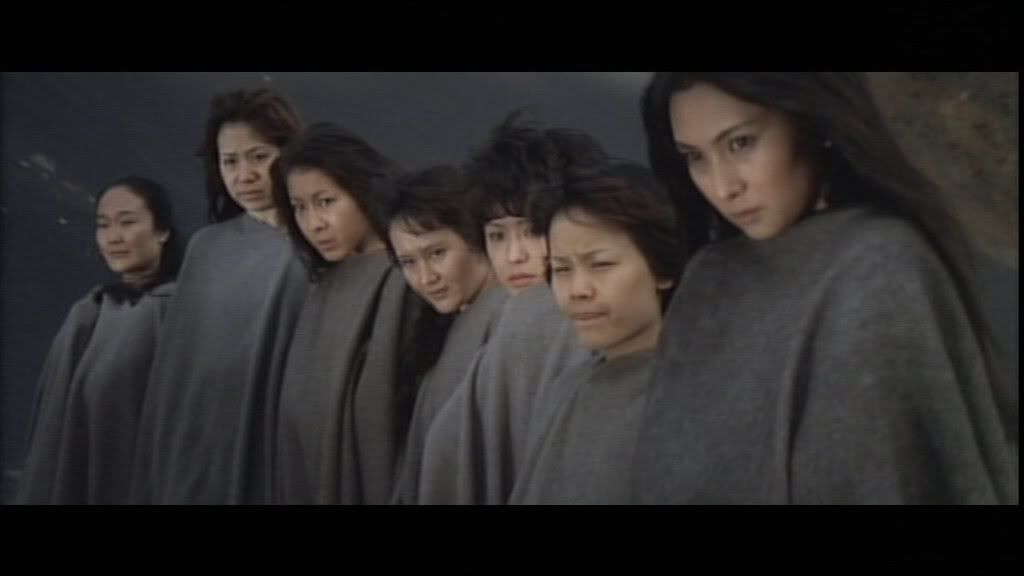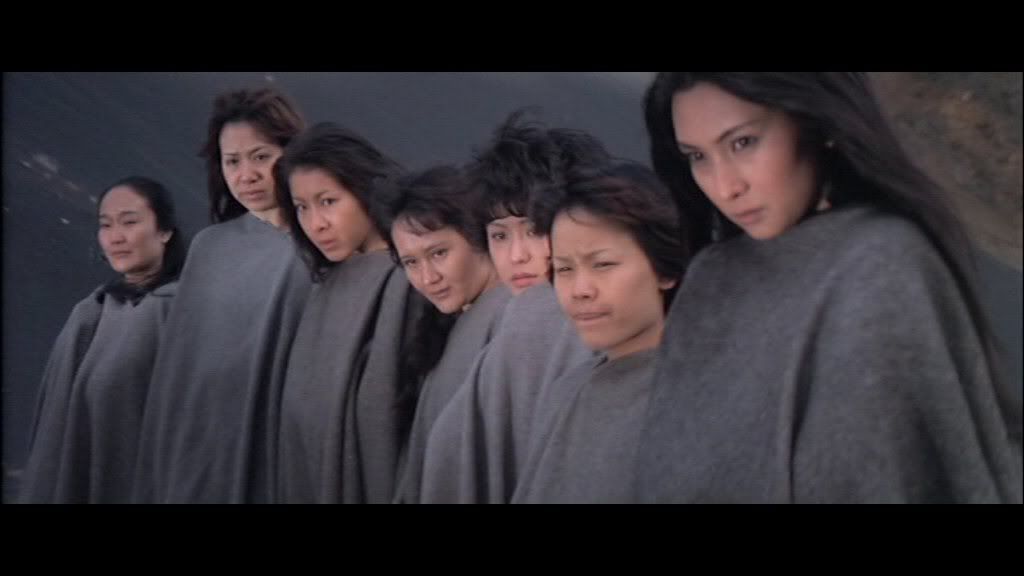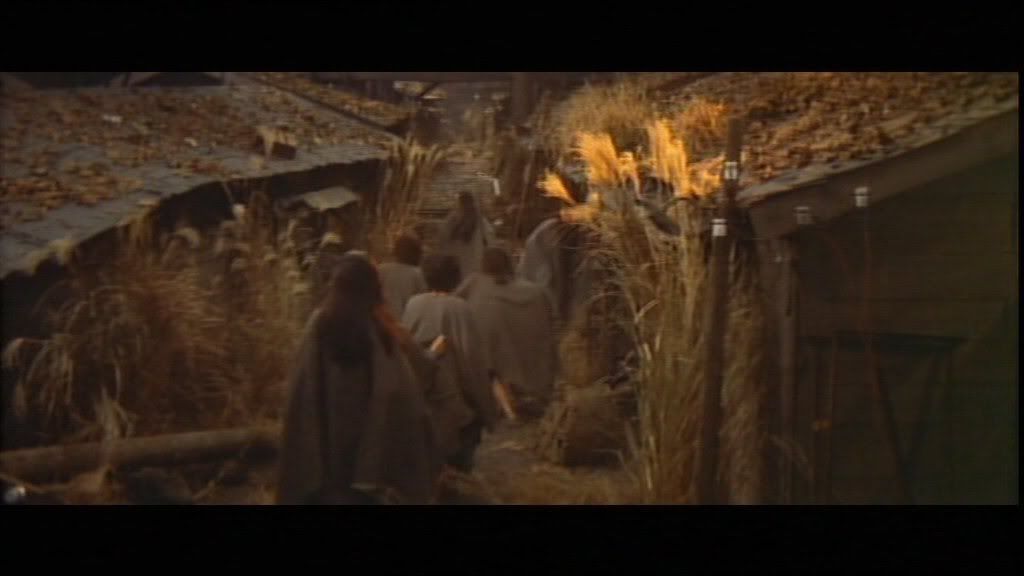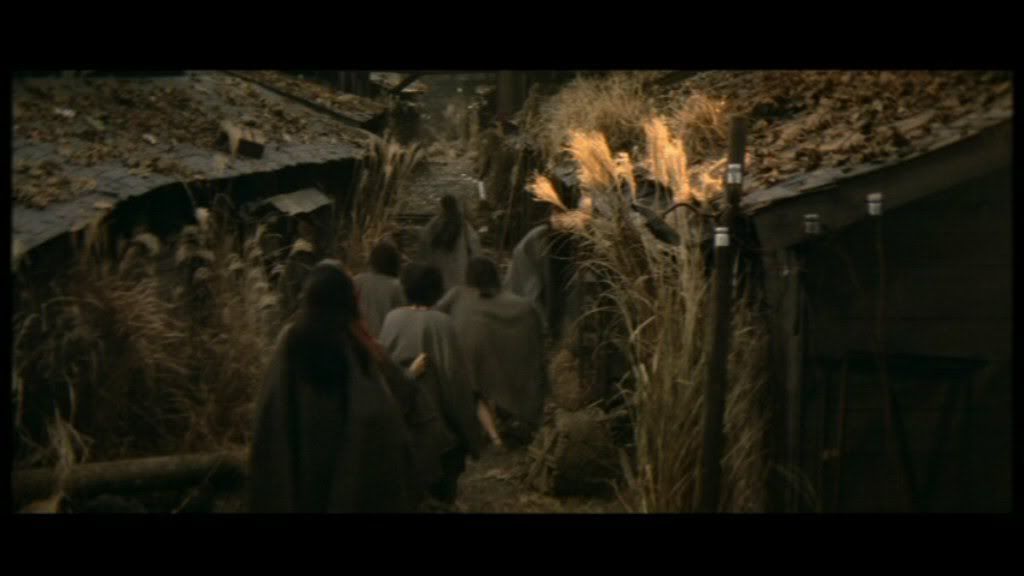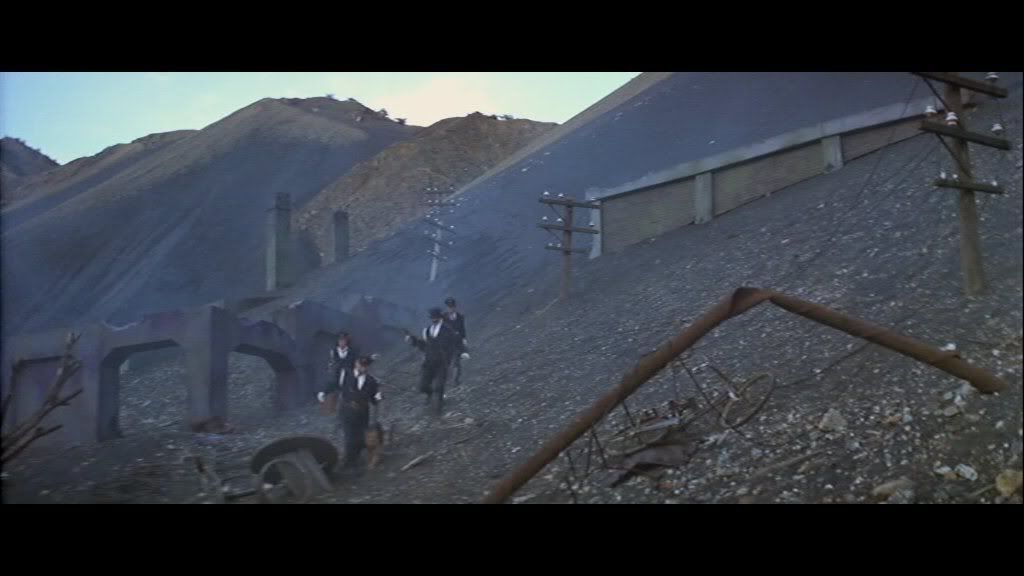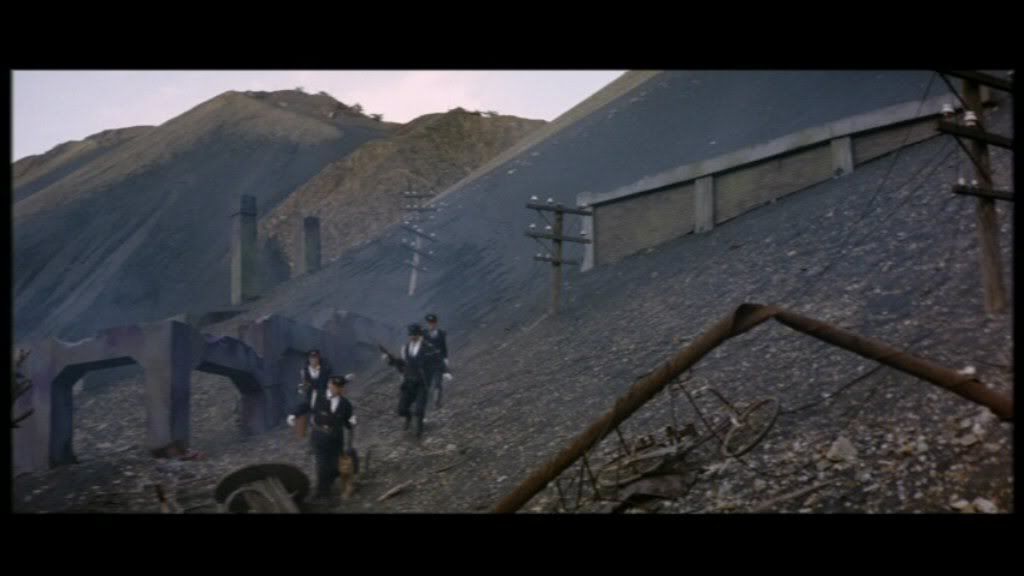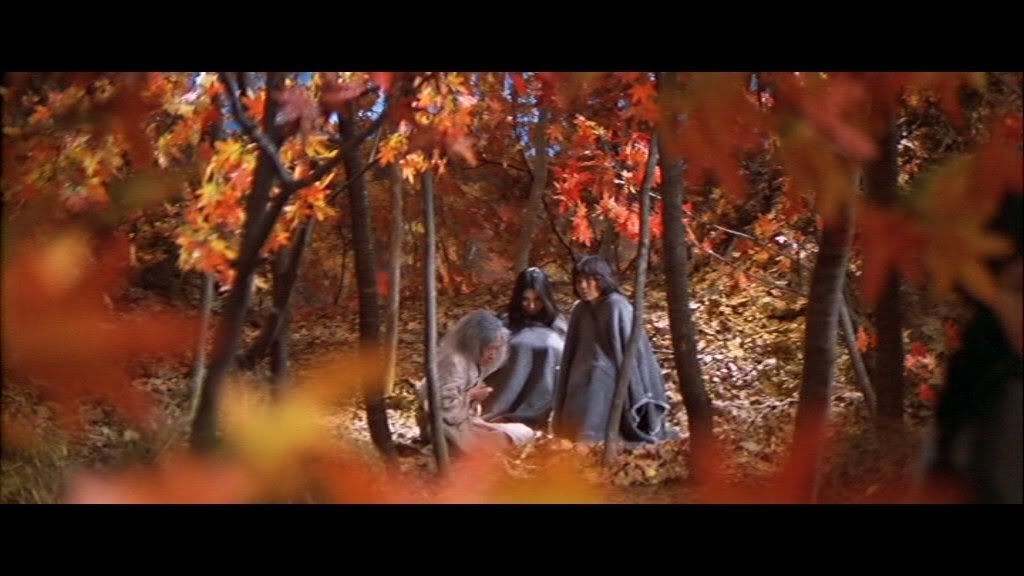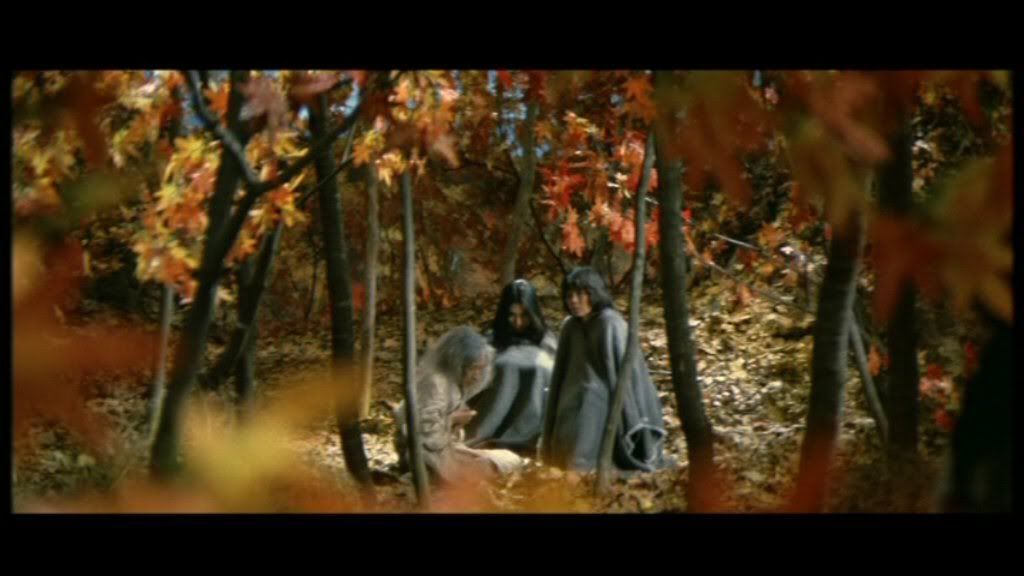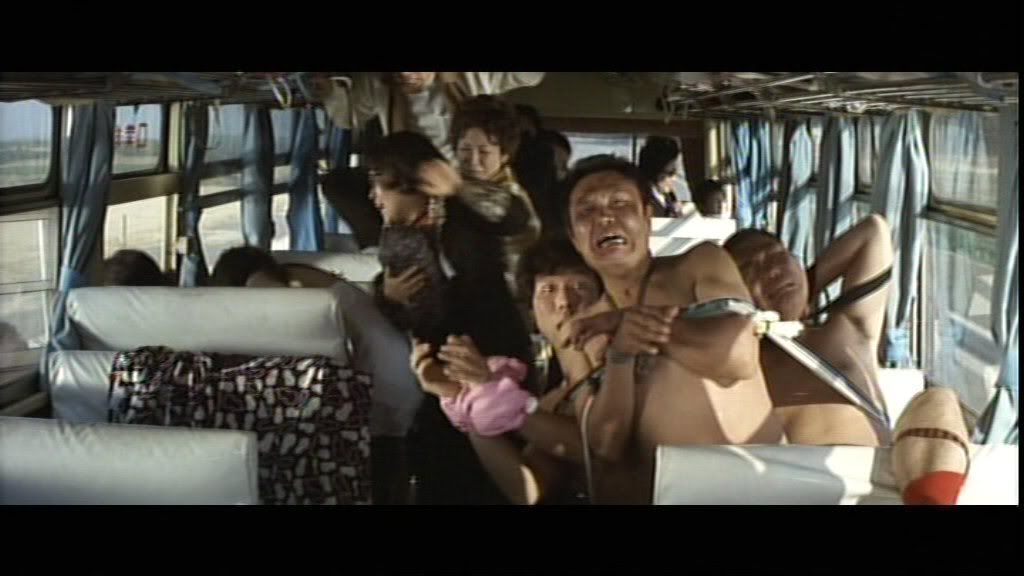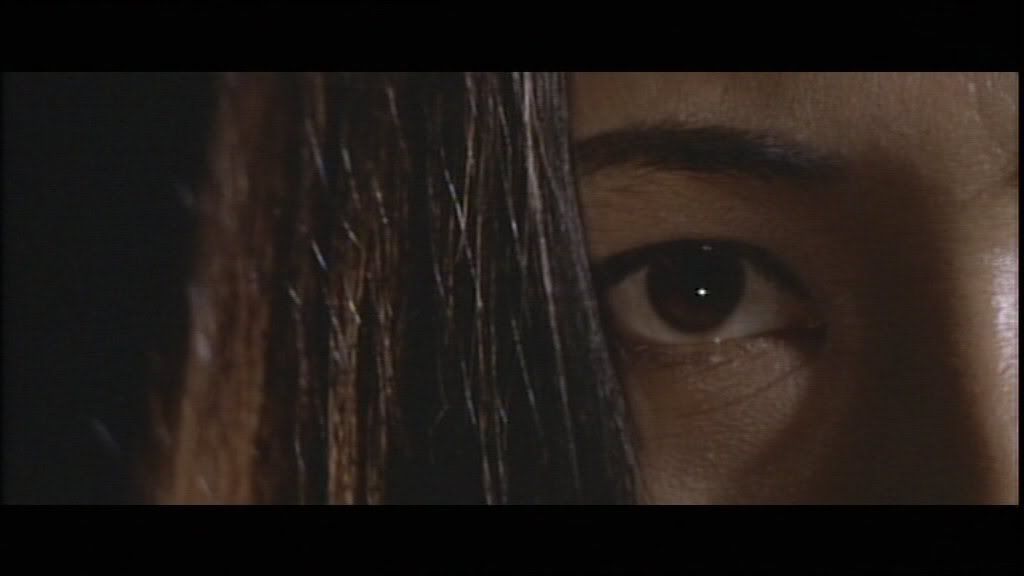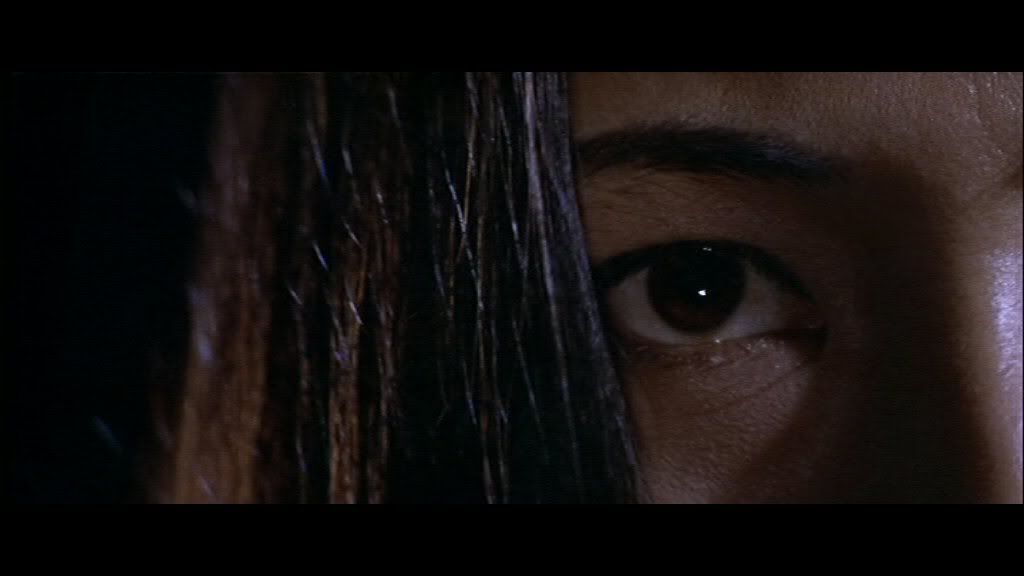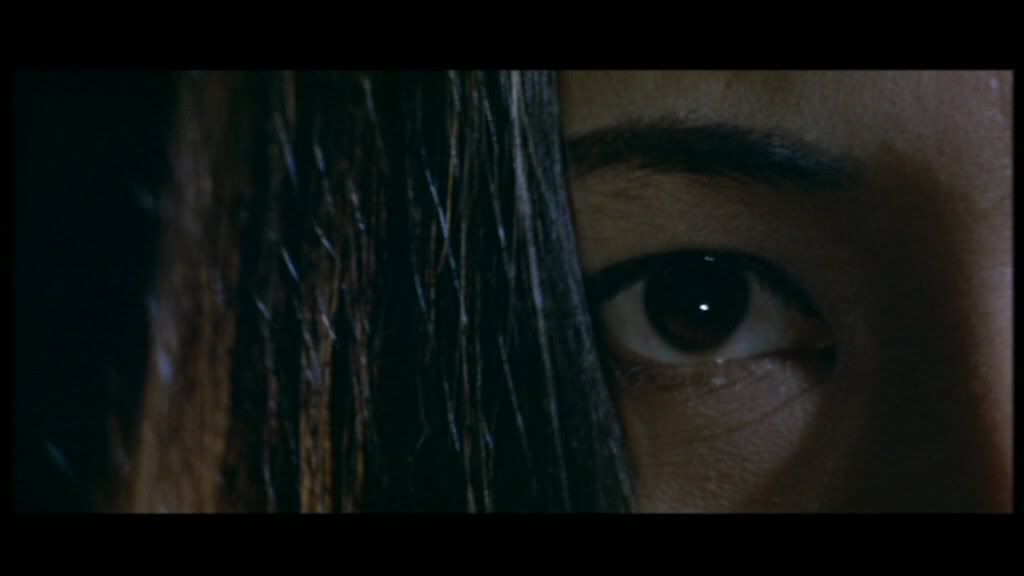 Burnt in subs on Studio Canal dvd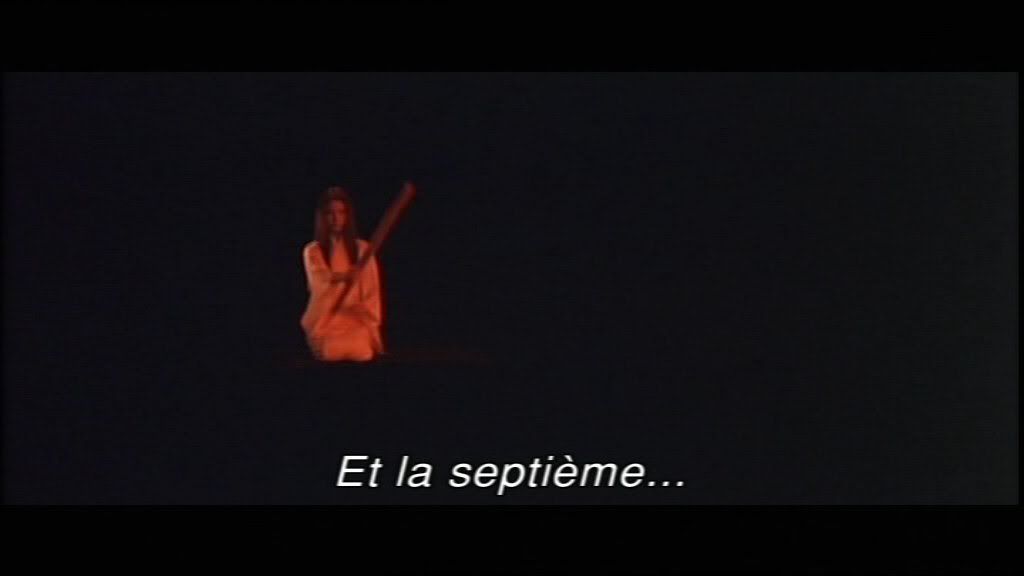 Update: Pathe / Asian Star
The new French transfer is, as expected, based on the same uncropped master as the Studio Canal dvd. The 12 second cut remains but burnt in subs no longer appear in any scene. The new remastering is far superior and also improves the sharpness, but the colours are still no match for Toei. Pathe does look better in some caps, but it's too blue/pink. I feel Toei's presentation is far more faithful to the surreal mood of the film, even if it's heavily cropped. Studio Canal is a mess althoug progressive. The new French disc is also progressive, while Toei is interlaced.
This is pretty much between Toei and Pathe. Myself I definitely prefer the Toei, but if the cropping really bothers you then Pathe is probably a better choise. All dvds come with good audio.
EDIT: The UK dvd by Eureka is the same print as the old, oop R1, aka the worst available (and I mean it really is quite poor). Discotek will release the film on dvd sometime in 2010
EDIT: About the cut
The Studio Canal and Pathe dvds are cut. The rape scene in the beginning is missing the last 12 seconds. There's no graphic footage, just men laughing. On the Toei dvd the sound goes mute near the end of the scene (I'm sure this is intentional). My guess is that some French smart ass though it wasn't intentinal and cut that footage out. I don't see a reason to avoid this dvd because of this specific flaw, but it does make the scene worse as the sudden transition from the horror to complete silence is very effective.
Footage missing from the French dvds