One more cap of Reiko Oshida sweetness: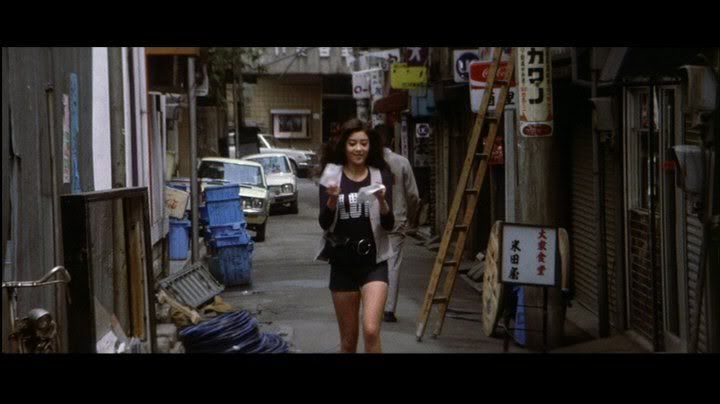 I've only seen one movie from her but so far I'm impressed. She's full of energy and she's got a real cute voice. I'd love to see more of her work. I'm a fan of many other pinky violence stars too, like Reiko Ike and Miki Sugimoto but them I only love because they're so cool and such badasses. But to be honest, those girls scare me a bit. If I was thrown into a pinky violence movie (ala Last Action Hero) I'd like it to be a Reiko Oshida movie
Thinking of it, Reiko Ike would probably sleep with me before killing me (using a sword or poison on her body)... while Miki Sugimoto would probably take her shirt off and then shoot me dead with a tiny red pistol... and Meiko Kaji would stab me dead without ever saying me a word.