Toei September trailers are up. Onsen mimizu geisha included. This is for you Dice!!!
http://www.toei-video.co.jp/trailer/
On May 25, 2006 diceman wrote:Digging further into the depths of Japanese 70s Pinky Violence-Movies, I came across this title. At least by naming Miki I think I got your attention, Hung Fist, right? Well, anyway, it's hard to find any information on the internet, since this is a kinda obscure movie, and actually more Pinku Eiga than Pinky Violence. But the director is Norifumi Suzuki as well, so it could be a winner on visual terms.

Plot-Outline (from imdb):
Many persons visit the hot springs resort to try out Reiko's famous vagina with quivering walls, "the sensation of worms wiggling about"... that won her her nickname (Mimizu = earthworm).

Now I'm kinda curious.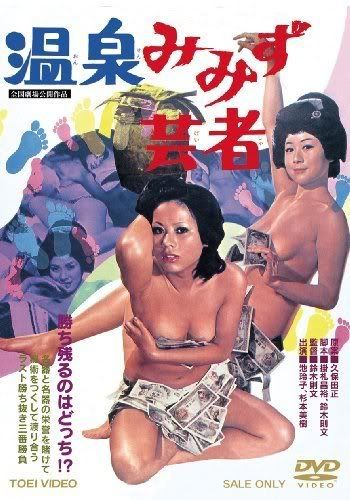 It really doesn't look that good