Still protecting people from evil movies.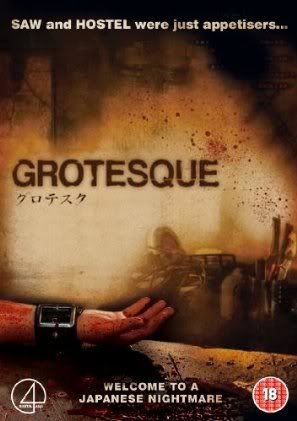 The cover art is ready, but the dvd ain't coming out. It's illeagal to sell or own this film in the UK.
-
http://uk.news.yahoo.com/21/20090819/tu ... 23e80.html
-
http://www.avmaniacs.com/forums/showthread.php?t=39603
-
http://www.bbfc.co.uk/website/Classifie ... enDocument
Reminds me of how people were arrested and sent to court for owing Guinea Pig films in the 80's / 90's.
Maybe they should really look in the mirror and try to figure out what the real problem is.
Japan's got the sickest, most violent and sexist entertainment industry in the world. Japanese video games are censored for the western market (Ninja Gaiden being a famous example). Cannibal Holocaus was a video rental hit that beat Spielberg's ET. Rapeman is their superhero. A lot of Japanese manga can't be released outside the country because it would be illeagal.
And you know what? Japan's got some of the lowest crime statistics in the world? You can go to Tokyo and walk around in the middle of the night alone and be perfectly safe.
Isn't it time to realize a normal adult doesn't turn into a psychopath while watching a 90 minute movie. No doubt someone saw Commando and went out killing people after it. But he was already insane. If he had not seen Commando, he would have seen The Roadrunner on TV and then start killing people with a sledge hammer. Or he read a poem he couldn't understand and stated killing people out of frustration. Perhaps he heard a christian song and all the love started pissing him off. Maybe he didn't like Mona Lisa's face and decided to kill the museum staff.
Lets ban Commando. Let's ban The Roadrunner. Lets ban poetry and christianity. Lets burn Mona Lisa. The world will finally be safe.