Well, this is a comparison that is certainly strange on several levels. Anchor Bay, the company that had been known for years for releasing old horror films, especially the 4-disc/3-cut edition of Dawn of the Dead, decided to release a DVD of Goodbye Bruce Lee: His Last Game of Death a few years back. Without a doubt, it was the best a Bruce Li film EVER looked... on possibly ANY format. Too bad it's not one of Bruce Li's best films
So when Celestial announced that it had this film under its original "New Game of Death" title as part of their restoration process (and just recently finding out it was one of their HD masters), I got a smidgen curious. So, I pre-ordered the IVL DVD of Celestials new master, and it arrived today... now, let's see the screencaps:
AB: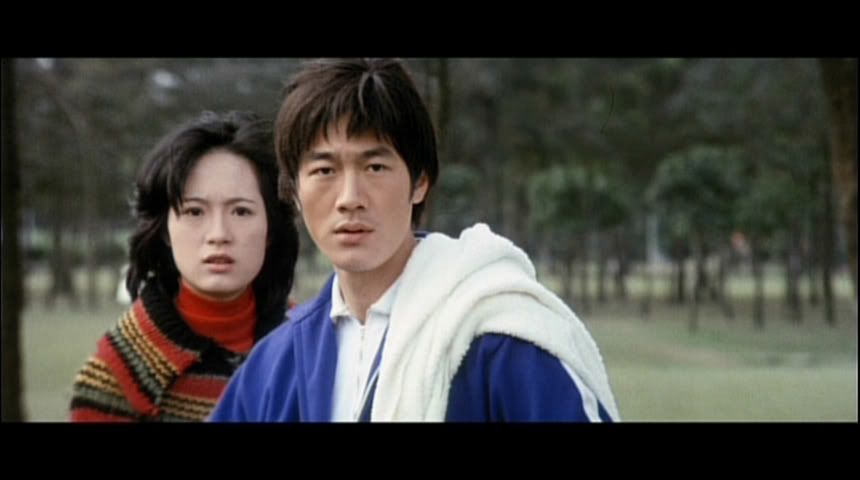 IVL: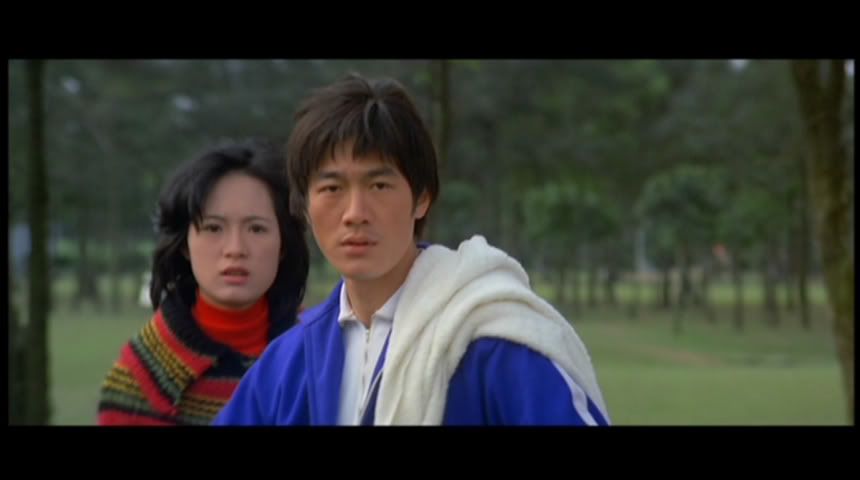 AB: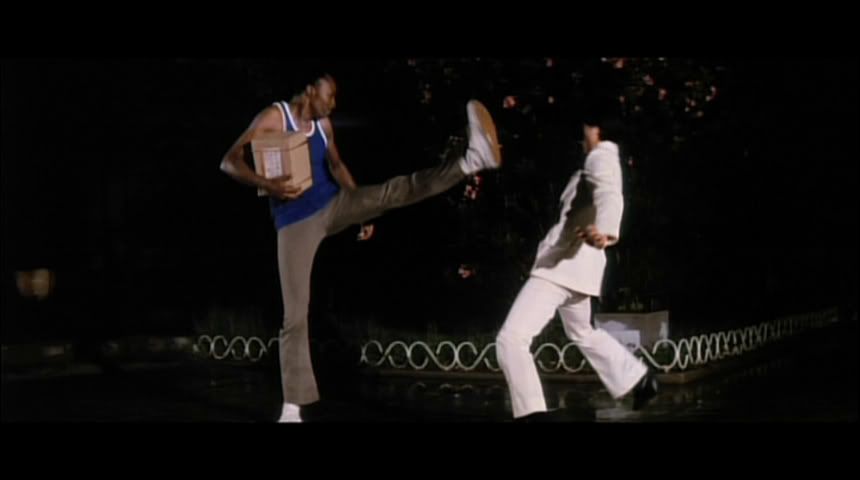 IVL: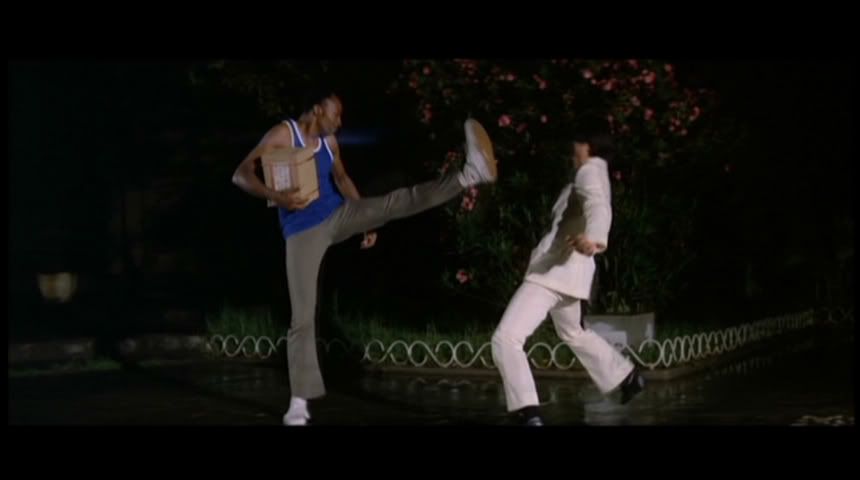 AB: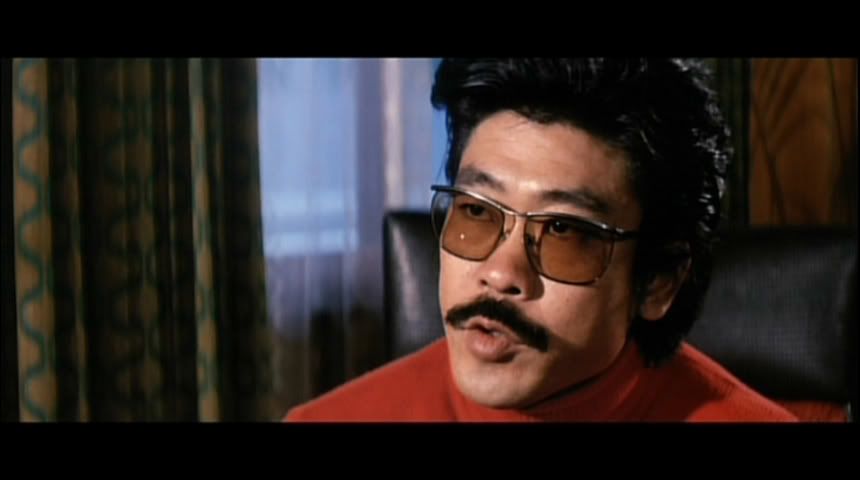 IVL: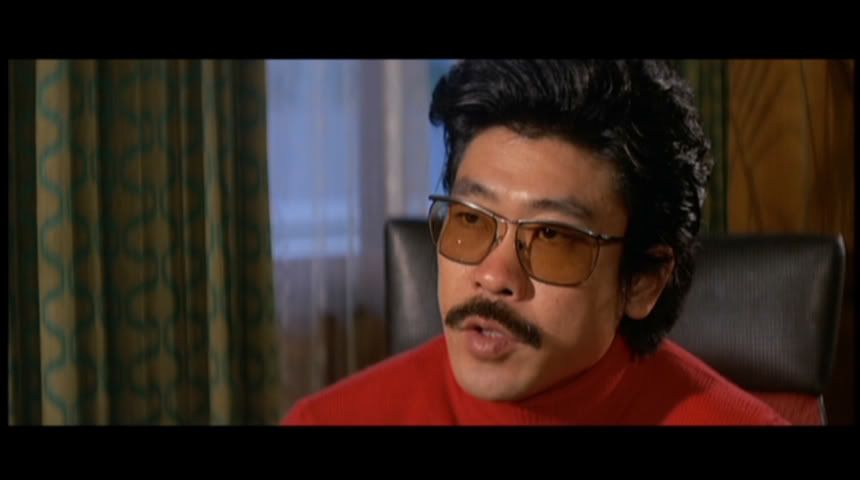 AB: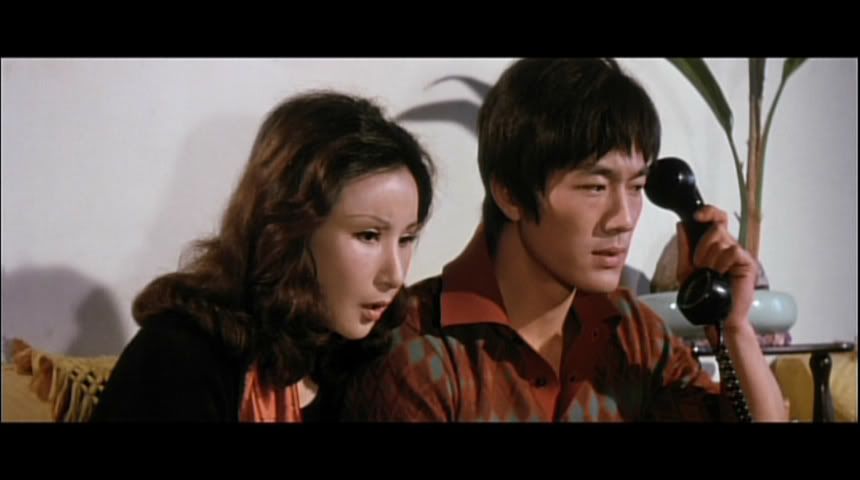 IVL: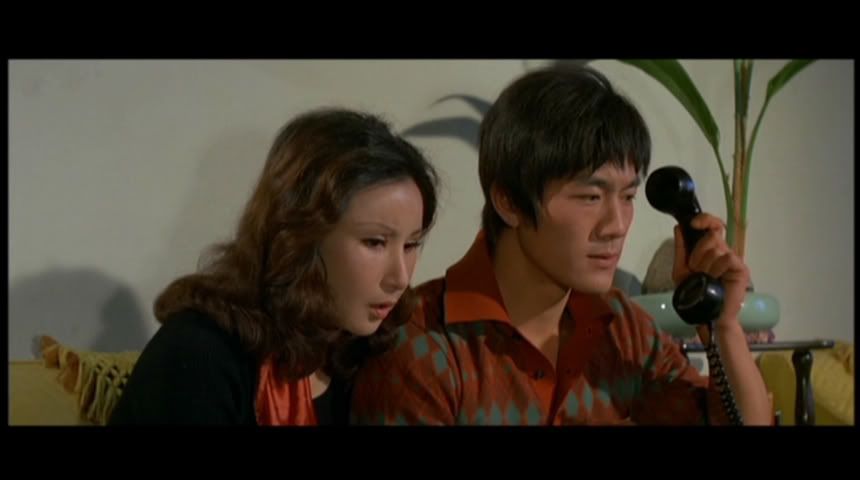 AB:
IVL: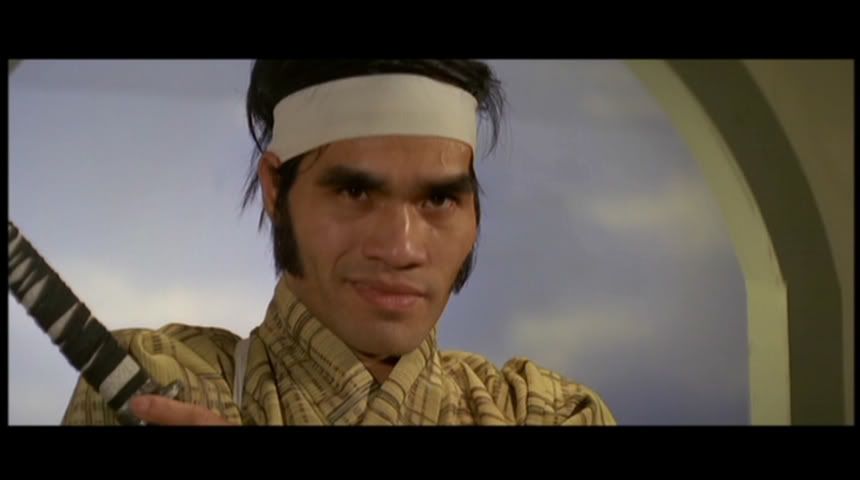 AB: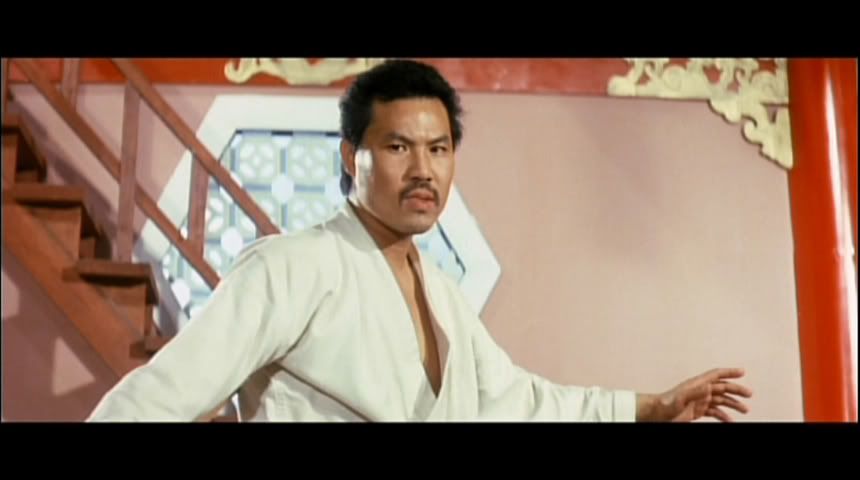 IVL:
AB: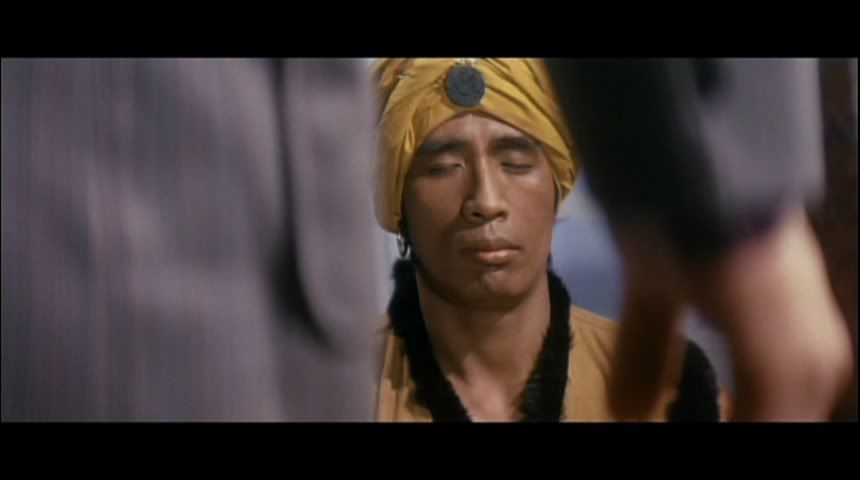 IVL: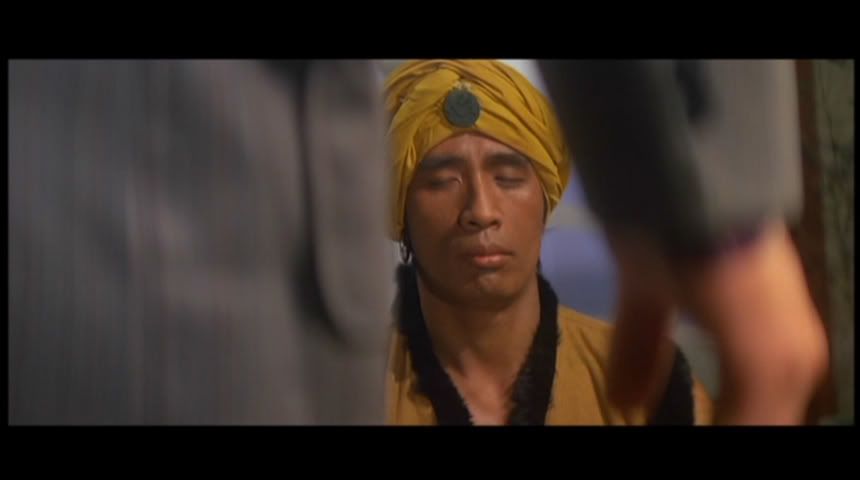 AB:
IVL: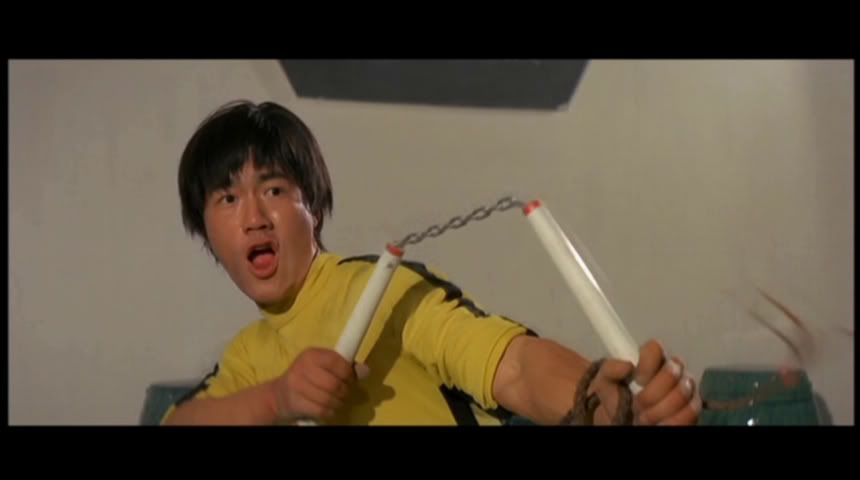 VIDEO:
Well, it's a mixed bag. The Anchor Bay disc is a bit sharper and is encoded in NTSC progressive scan, but as you can see, it's heavily cropped all around, the contrast is a bit high, and the color is washed out... and it's cut. The IVL disc is much more colorful, and there's a lot more visual information, plus it's the original (previously rare) uncut Hong Kong print, but as usual with IVL's Shaw DVDs, this is an improper PAL-to-NTSC interlaced transfer, causing the "double motion blur".
AUDIO:
Well, pick one disc or the other. The AB disc only has the English dub while the IVL disc only has the Mandarin, both in mono. So, while IVL has the original language... it's missing the oh so wonderful "King of Kung Fu" theme from the English dubbed version
In fact, many of the music cues in the Mandarin version are different, and the original opening theme is "Love's Theme" from Barry White's Love Unlimited Orchestra.
EXTRAS:
Neither disc has an abundance of extras, but IVL slightly edges out. The AB disc only has an English language theatrical trailer, while the IVL disc has not only the usual Celestial-edited trailer, but even has the original Hong Kong theatrical trailer. Here are "screen cap collages" from both:
Celestial Trailer:
Original Trailer: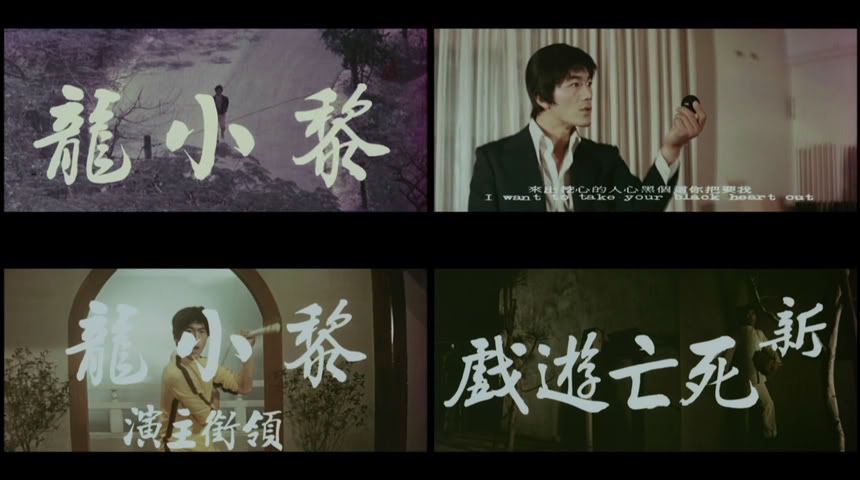 Overall, if I had to pick one... well, it'd be the IVL disc. Better colors, far less cropped, original language, original theatrical trailer and uncut (aside from the usual Celestial frame cuts). But, for those who want a "cheesier fix", pick up the AB disc
P.S.: I'll be putting together an alternate versions list of what scenes are in what in the Asian DVD section too... stay tuned!