DVDs for trade:
1.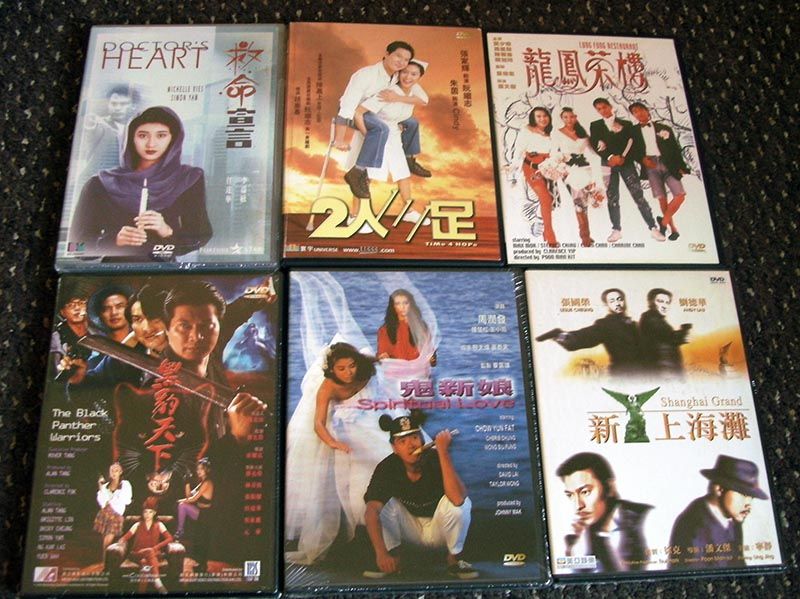 Doctors Heart, Time 4 Hope, Lung Fung Restaurant, Black Panther Warriors, Spiritual Love, Shanghai Grand
2.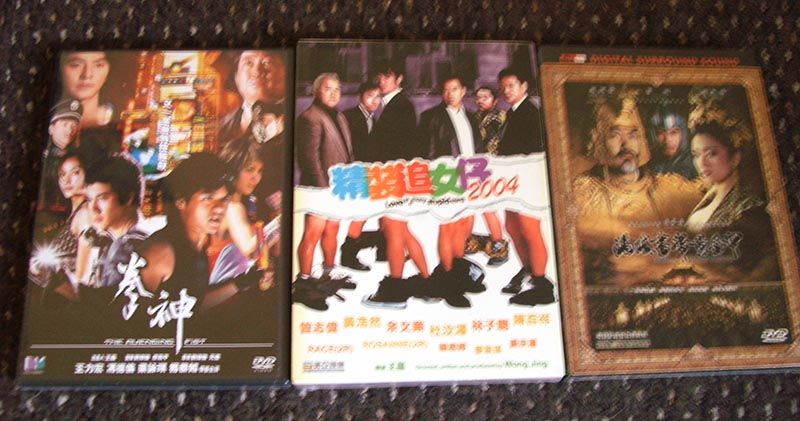 Avenging Fist, Love is a many stupid thing, Curse of the Golden Flower
3.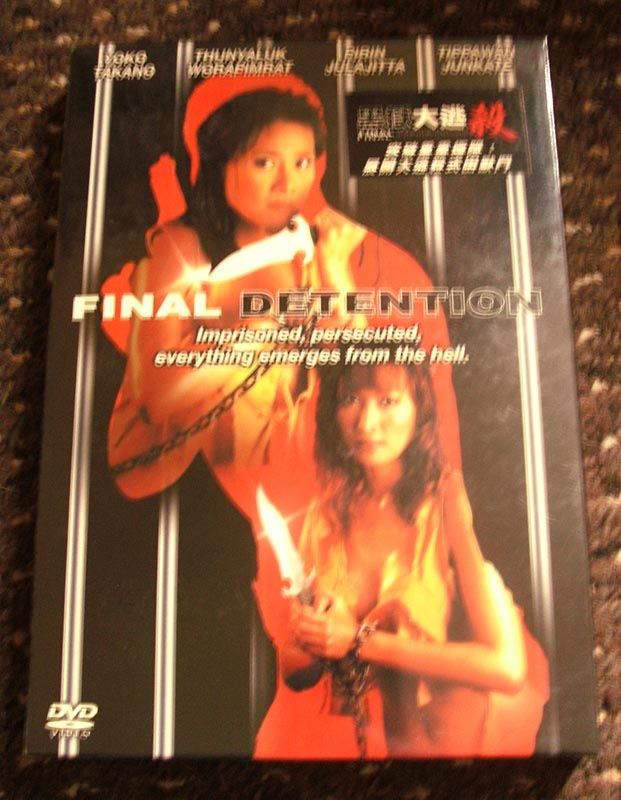 Final Detention
4.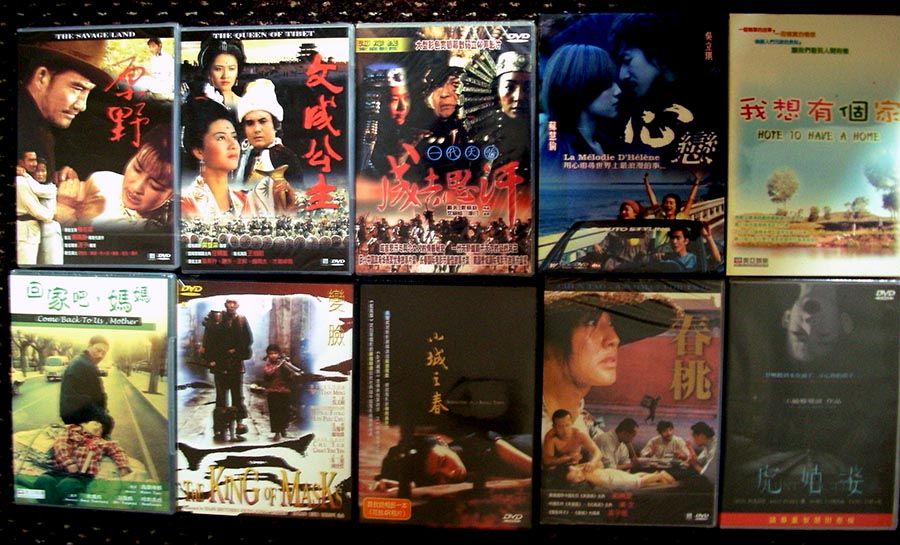 CHINA & TAIWAN CINEMA -
Savage Land,Queen of Tibet, Genghis Khan, La Melodie D'Helena, Hope to have a Home, Come Back to Us Mother, King of Masks, Springtime in a small town, Chun tao - a woman for two, Aunt Tiger
5.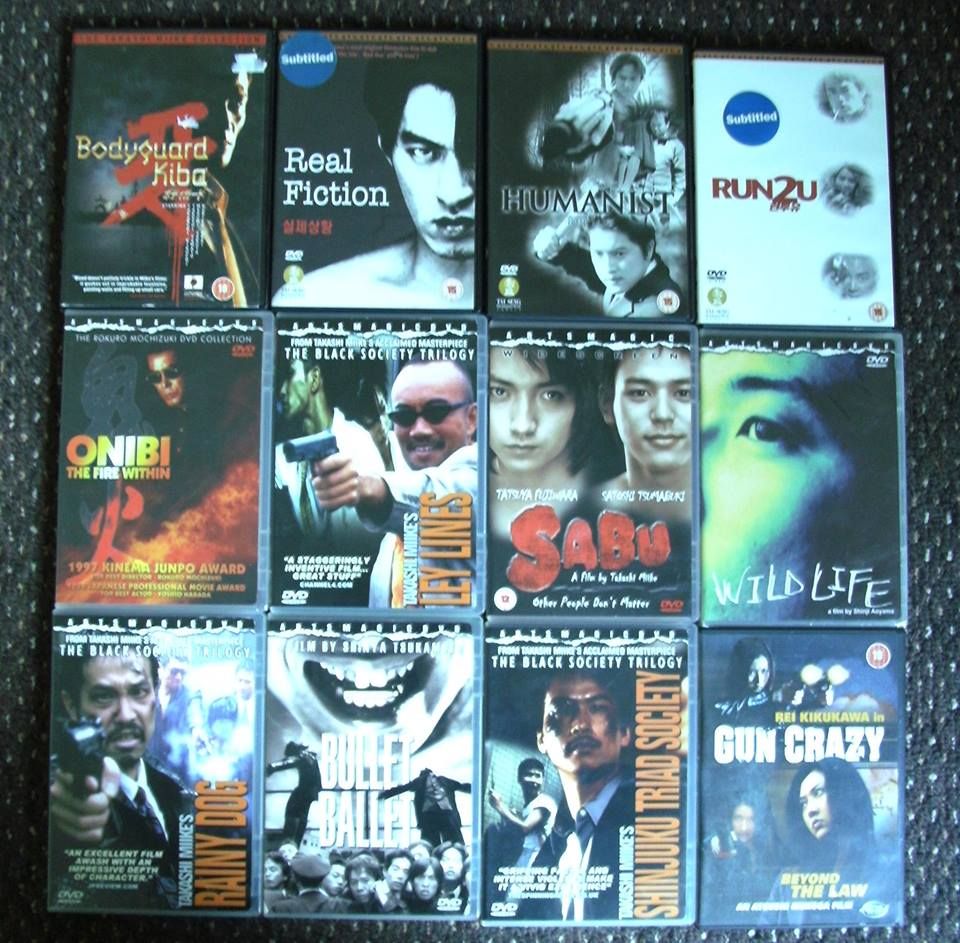 JAPANESE & KOREAN CINEMA;
Bodyguard Kiba, Real Fiction, Humanist, Run 2 U, Onibi Fire Within, Ley Lines, Sabu, Wild Life, Rainy Dog, Bullet Ballet, Shinjuku Triad Society, Gun Crazy Beyond the Law.
6.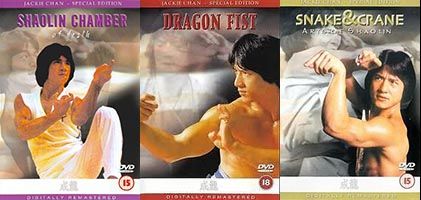 OLD SCHOOL JACKIE CHAN - Eastern Heroes DVDs
Shaolin Chamber of Death, Dragon Fist and Snake and Crane Arts of Shaolin
7.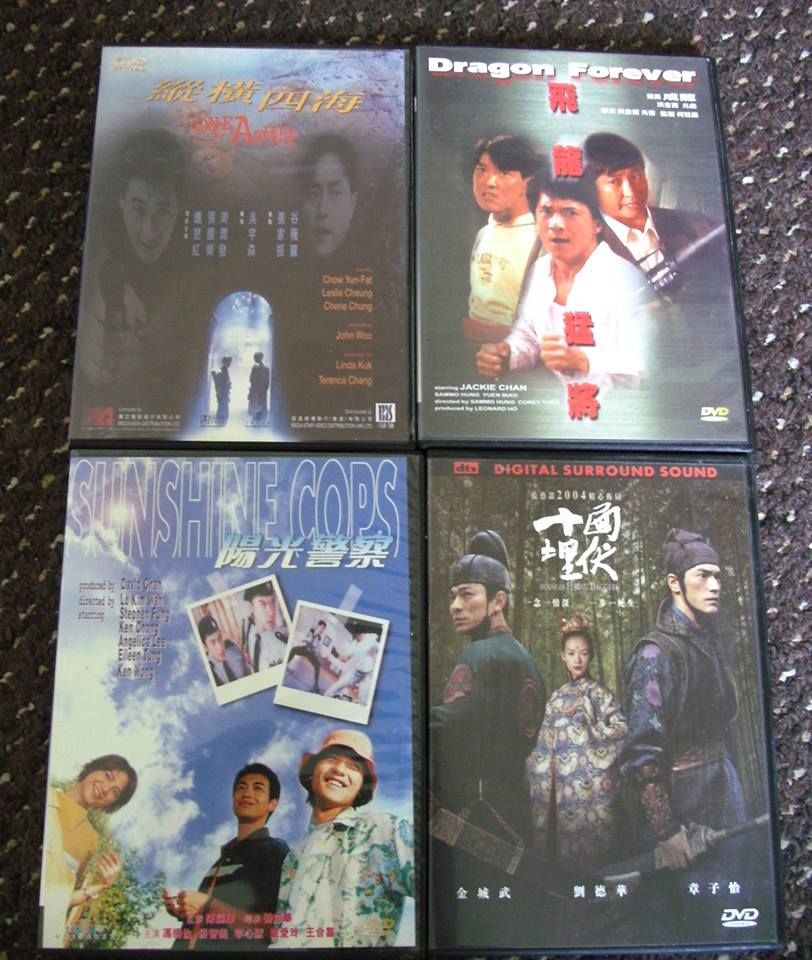 8.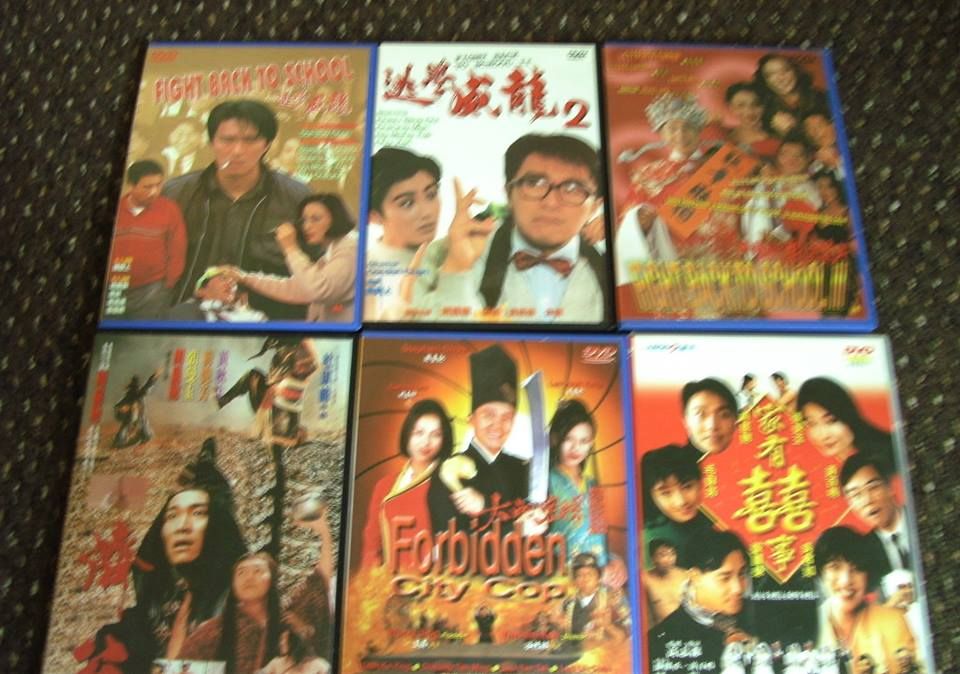 9.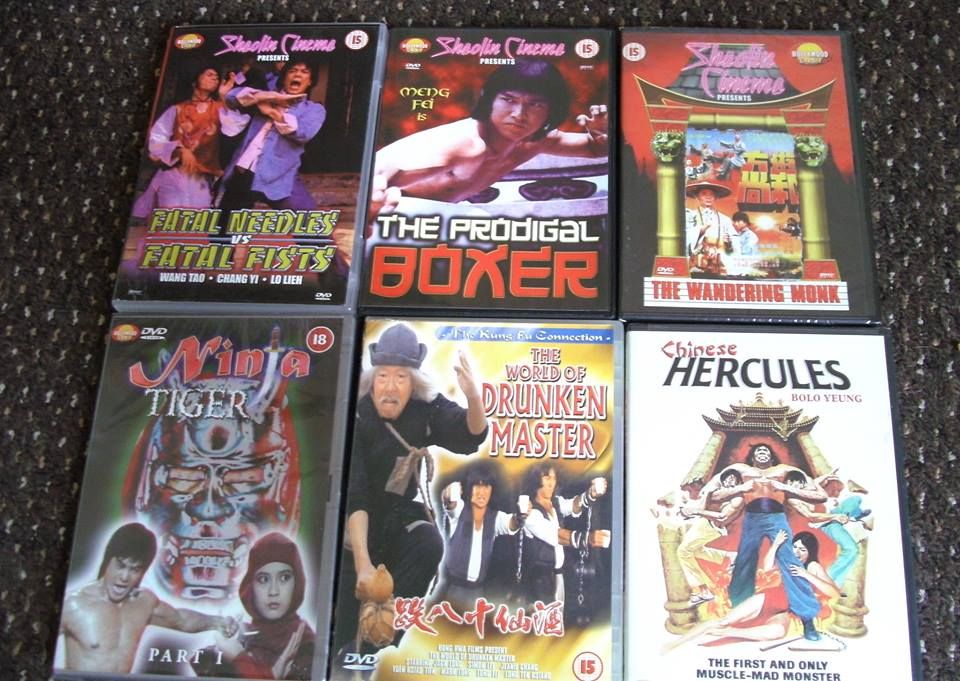 VCDs: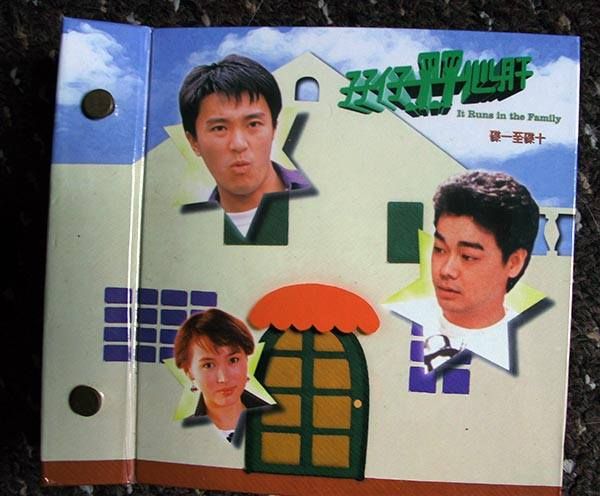 It Runs in the Family - TV series starring Stephen Chow, Lau Ching Wan and Leung Kar Yan (Beardy) - VCD SET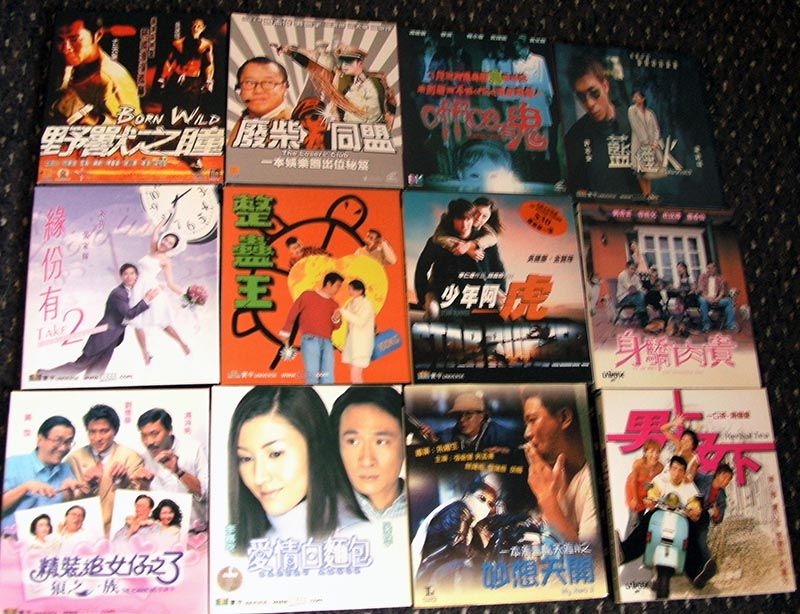 Born Wild, Losers Club, Haunted Office, Marooned, Love Correction take 2, tricky business, star runner, attractive ones,
romancing stars 3, bakery amour, my hero 2, herbal tea.
What a hero, god of gamblers early stage, wonder 7, 100 ways to murder your wife, task force, tai chi 2, young and dangerous the prequel, rose rose I love you, private eyes, run and kill, moment of romance 2, the occupant.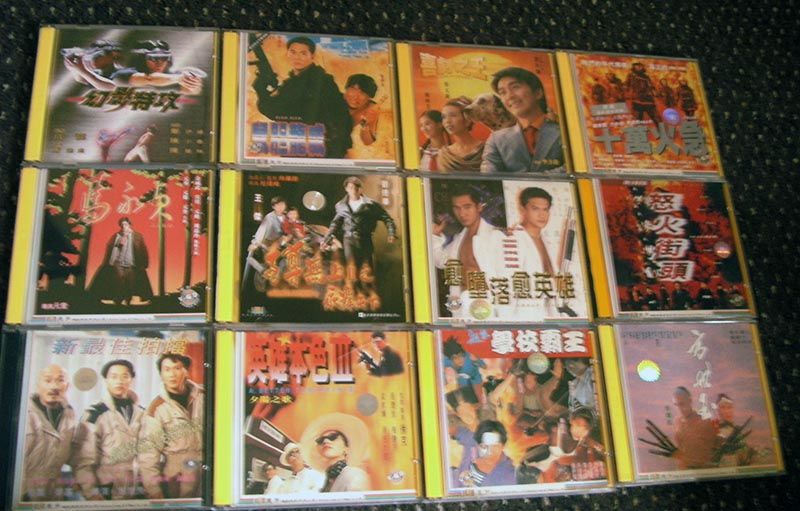 Hot War, high risk, king of comedy, lifeline, hero, casino raiders 2, cheap killers, big bullet, aces go places 5, a better tomorrow 3, future cops, fong sai yuk 2.
intruder, new legend of shaolin, taste of killing and romance, wing chun, dreadful melody, twist, taxi hunter, star and rose, sworn brothers, saviour of the soul, saviour of the soul 2, tricky master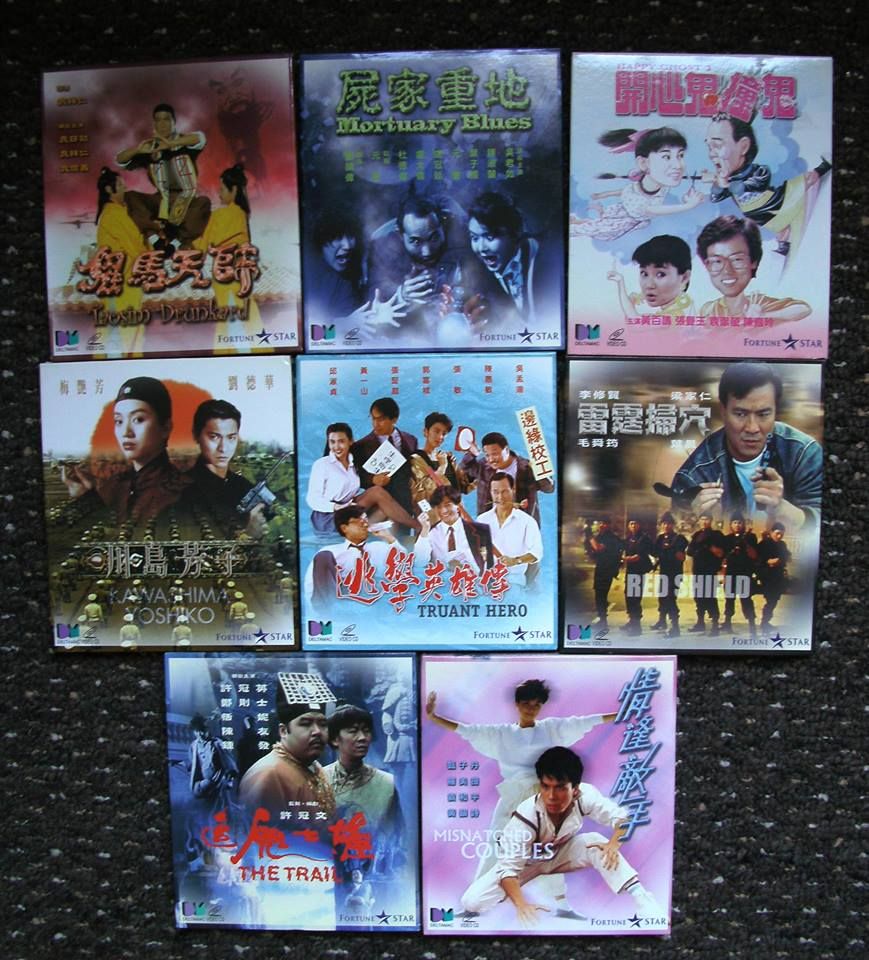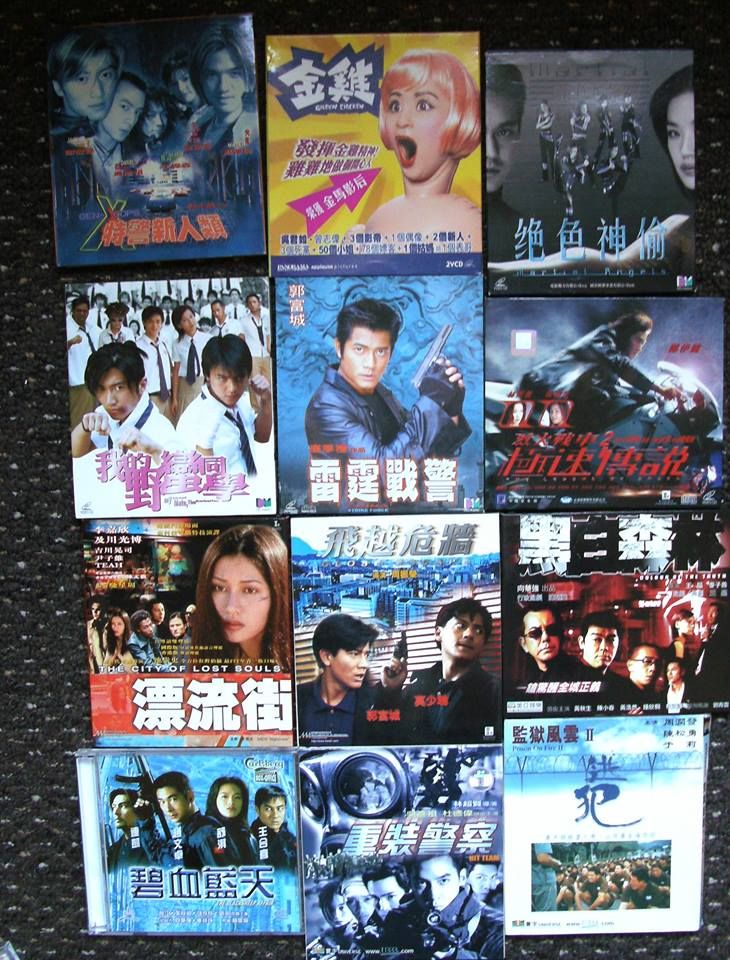 -- MORE TO BE ADDED
or check out my facebook group;
https://www.facebook.com/groups/hkmoviecollectorsclub/