Lady Battle Cop (1990)
Toei's semi-entertaining V-Cinema cash-in on the popularity of Robocop. Here we have a lethally wounded tennis champ (who can't play tennis) turned into battle cop in a metal suit with high heels to fight an evil multinational syndicate. Enter the good old karate villain Masashi Ishibashi (in not one of his best roles) and a CIA developed evil wrestler with psychic powers. The film borrows its theme and dystopia from the Verhoeven classic; otherwise it's more in line with Japan's own tradition of tokusatsu entertainment, which no doubt inspired Robocop as well. Too bad the film tends to be a bit mediocre for the most part, and pretty lame in the violence department as well. Cool theme song (which steals half of its melody from Sukeban Deka III) combined with metal hero on a motorbike footage provides some great moments, though, and the film is amusingly nonsensical.
The DVD also contains a very silly "Lady Battle Cop Battle Manual" feature which shows how the suit works, how some of the special effects were made etc. I forgot how long exactly it was but must have been about 15 minutes. Comes with a super-over-the-top narration.
The Future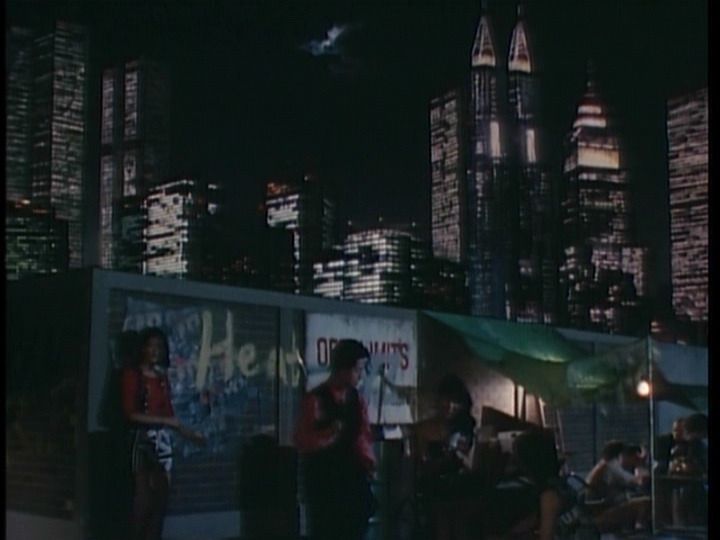 Masashi Ishibashi and the gang
And this guy...
Our heroine, who wouldn't even be able to beat a 5 year old in tennis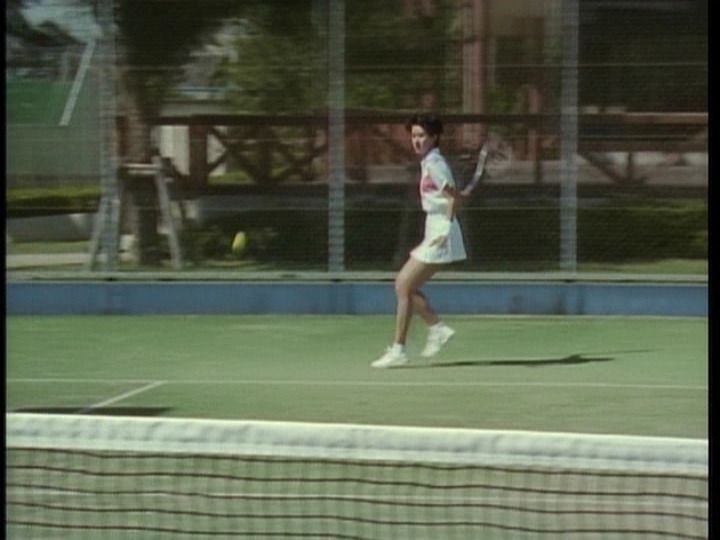 Somehow she got the trophy anyway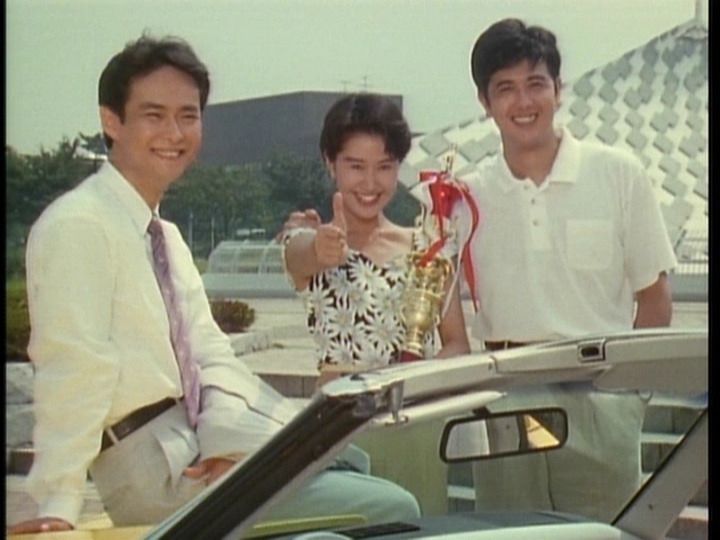 For some reason her cop boyfriend thought it would be a good idea to announce on TV how they are going to destroy the syndicate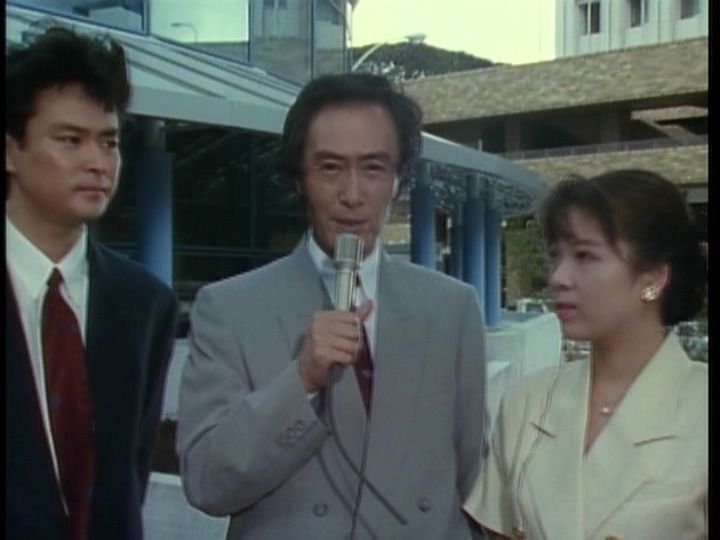 For which reason the syndicate decided to pay them a visit
But before she dies...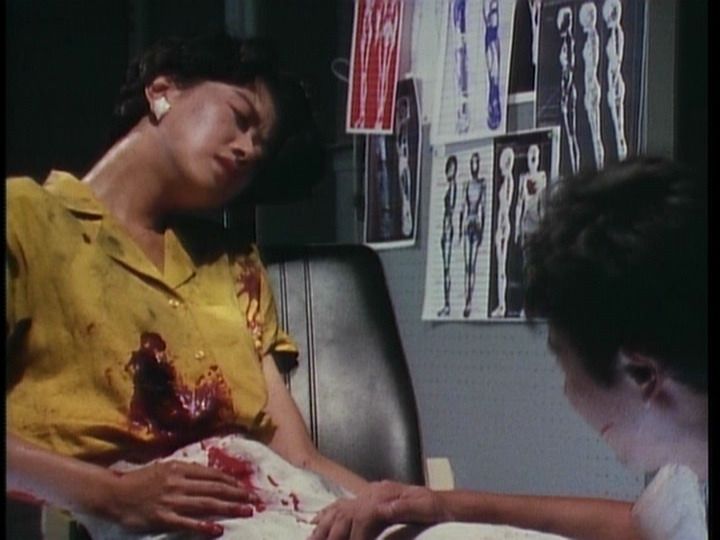 the clever guy comes up with a fix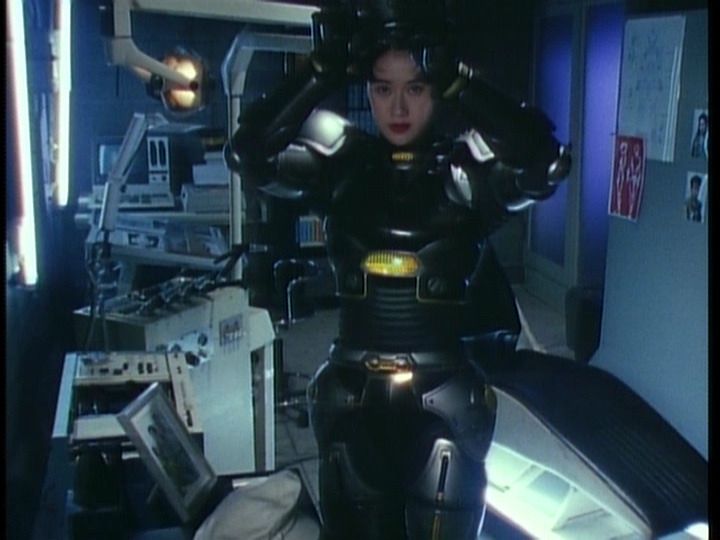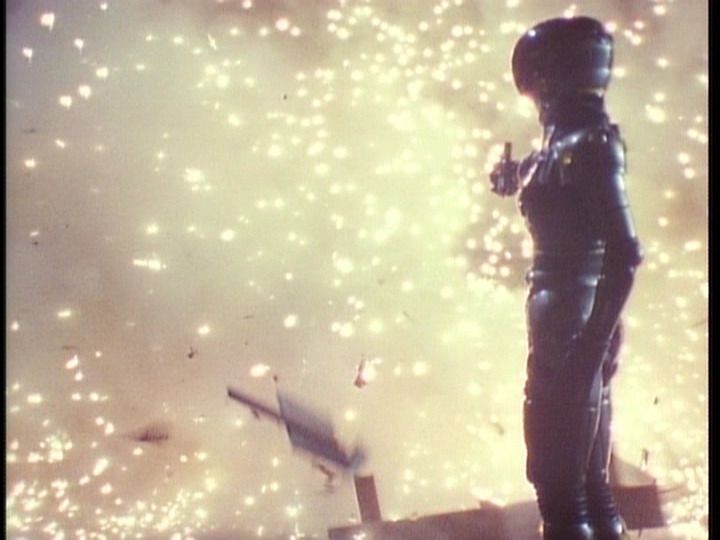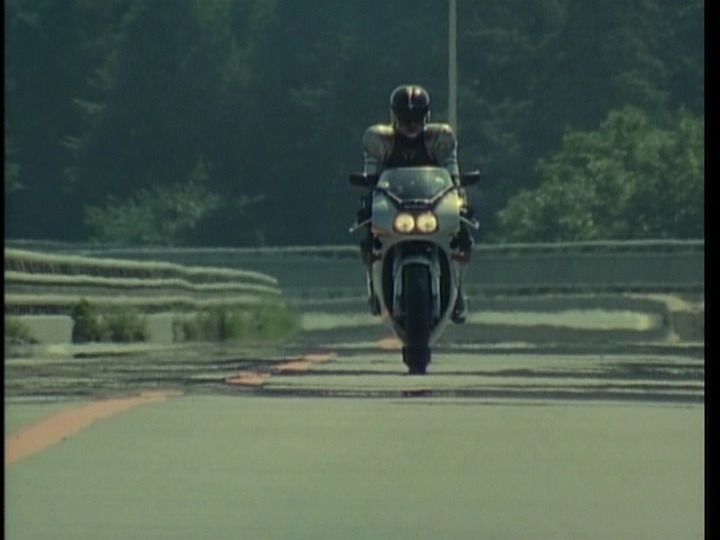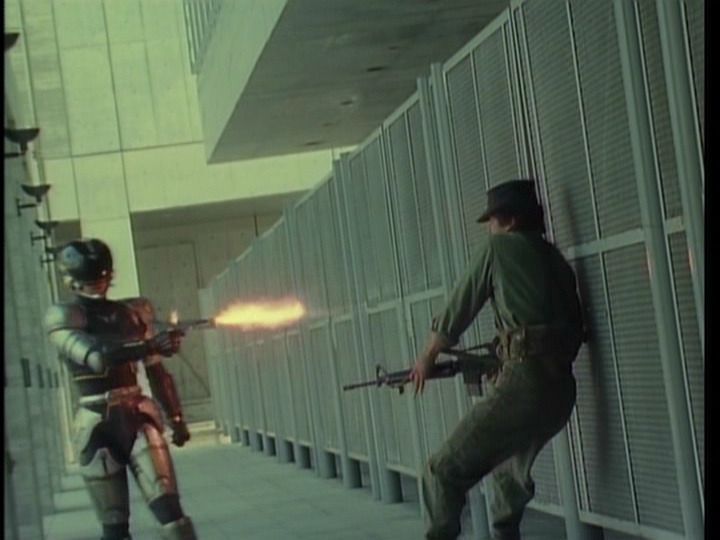 DVD extras: Battle Cop manual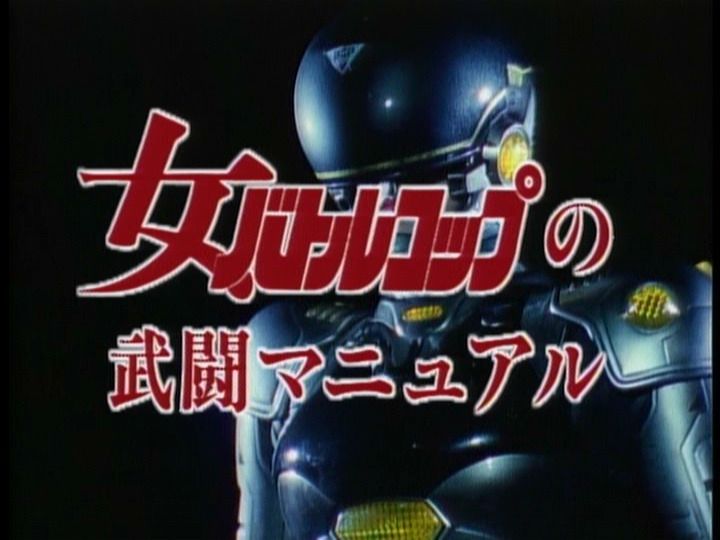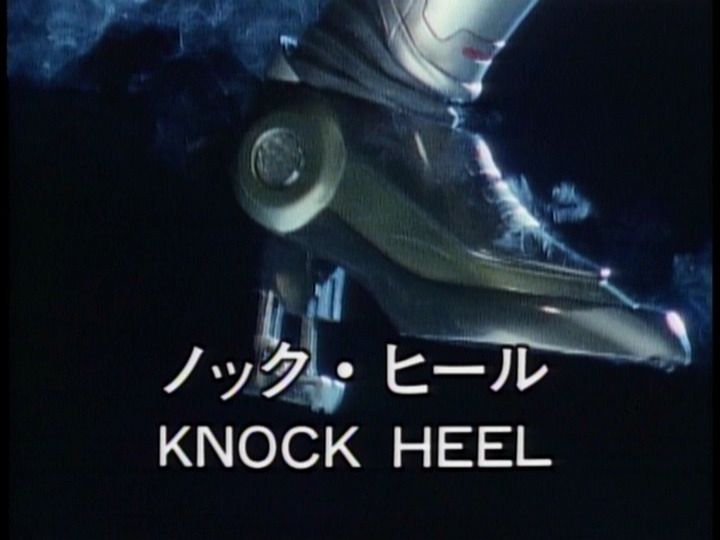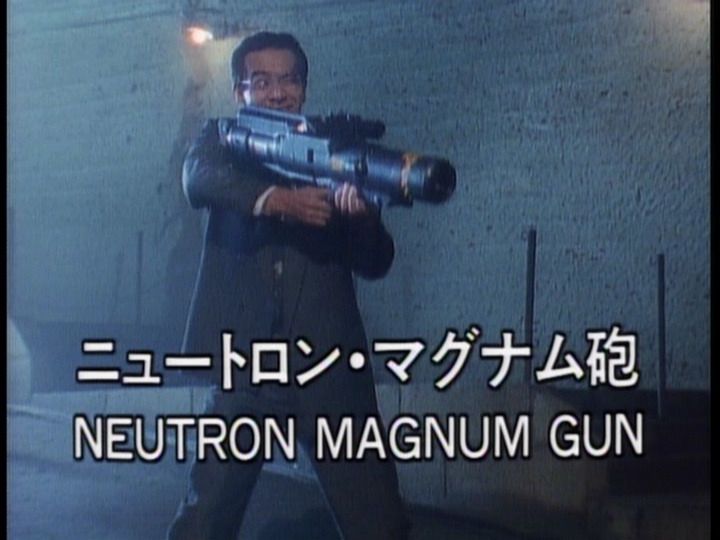 Special make up effects